Hello Y'all!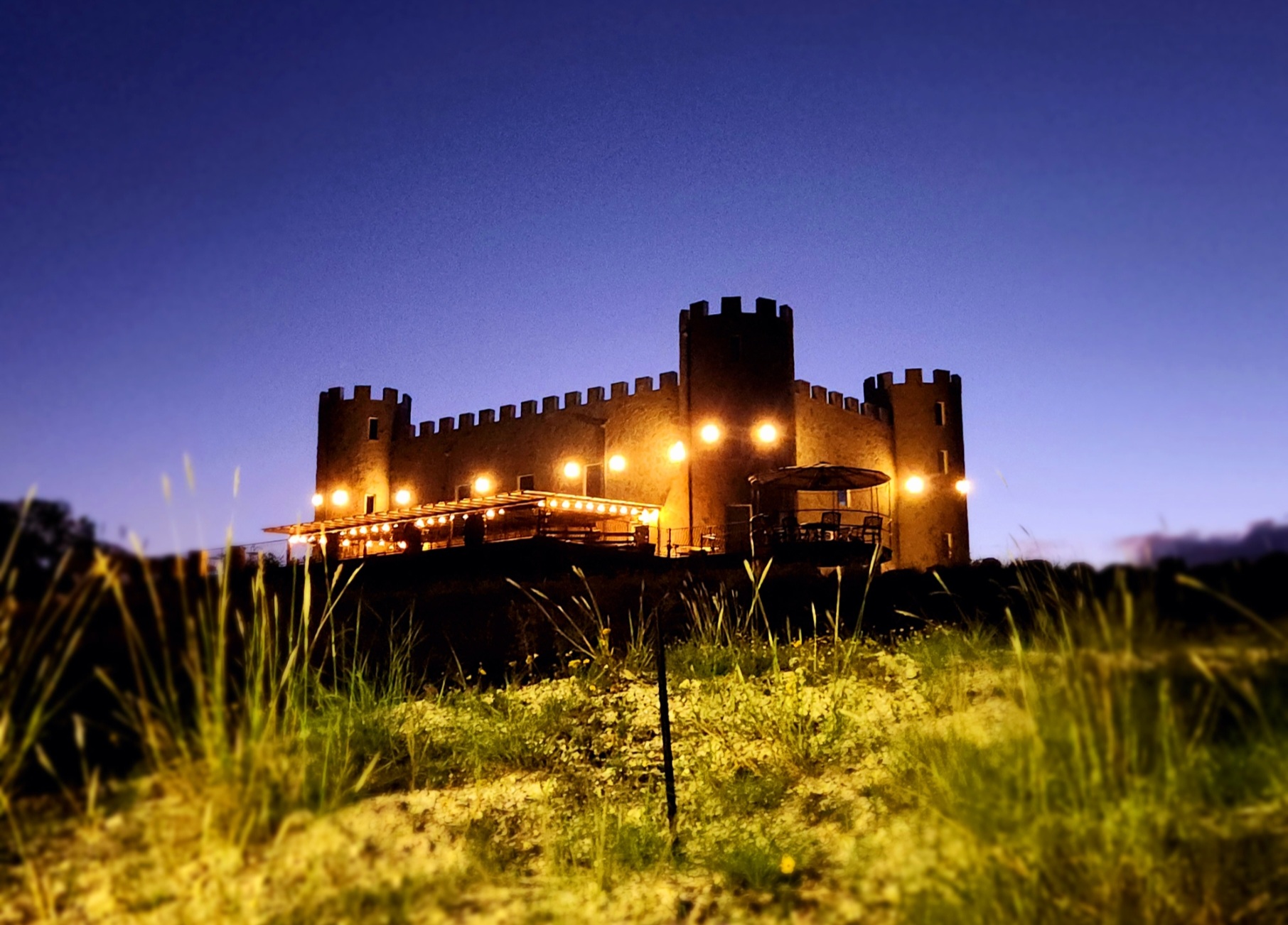 If you follow our travel, food, chef and cocktail adventures then you're aware that I'm like an OLD HOUND DOG always on the HUNT. Searching for Creative chefs, delicious eats, savory sweet treats and UNIQUE Travel destinations. THIS IS ONE OF THOSE DISCOVERIES. Get ready for an AWESOME Experience! Let's GO!
There we were, cruising down highway 290, headed to Fredericksburg when Jana blurts out, "Trey did you see that castle?" On the phone I replied by asking her if she had already started drinking wine, even though it was only 8am. Turns out it WAS a castle – a big, beautiful castle, with a new hotel right beside it. I thought, if that's not intriguing, I don't know what is. A castle on a hill, in Texas, with a NEW HOTEL right beside it. That just screams UNIQUE!
The next week we made reservations for the NEW Bentley Hotel on 290, adjacent to the Wine Castle. Making the reservations was a good call, because the Bentley Hotel is absolutely an incredible – a true destination that's not only unique, but inviting, relaxing, charming and comfortable. You truly don't need to leave once you check in for the weekend.
They're a twelve room and two suite boutique hotel featuring a resort-style pool and an outdoor wine cabana bar, complete with all of your wine cocktails and culinary delights! Enjoy a wine cocktail after check-in on Friday night, then take a dip in the lounge pool and hot tub and order a pizza for dinner on Saturday. You can visit the Wine Castle just up the hill and enjoy some tasty wines and snacks, then learn about wines in a cozy and inviting castle atmosphere.
They have twelve king-size rooms with private balconies, two two-story Suites with living rooms and double private balconies. Each room tells a story through its name, and no matter which one you choose they're all warm, cozy, colorful, classy and extremely comfortable. We stayed in the CLINT EASTWOOD ROOM and LOVED IT! ABSOLUTE PERFECTION!
They have a BIG resort-style pool with private lounge cabanas and beautiful pool furniture. A Texas-centric wine cabana bar that's shaded, and a kitchen that's open 5pm to 9pm, offering Incredible customer service. The lounge pool is open 10am to 9 pm.
If you're looking for a Truly UNIQUE Texas Hill Country Travel destination offering a one of kind experience, including a castle, then The Bentley Hotel on 290 is the place to be. Make your reservations and when you get there, walk through the little black gates and leave your troubles behind. That's what we did and I HIGHLY RECOMMEND you do the same.
Until next time my friends! Enjoy a unique travel experience, enjoy something deliciousness, be happy, and always love your neighbor. We need more love in this world and of course unique travel experiences like the The Bentley Hotel on 290!
Hope to meet you at a table soon!
Adios Y'all!