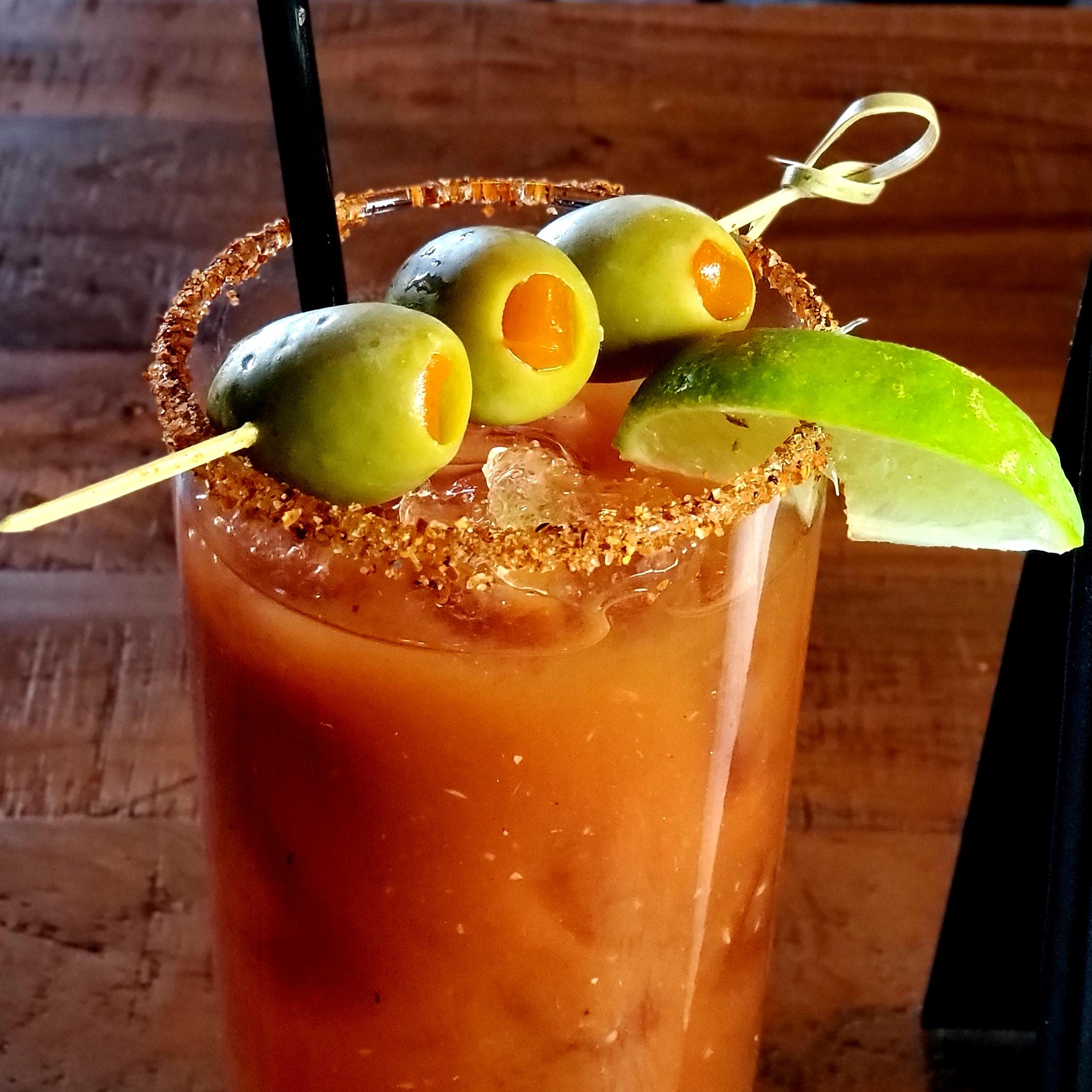 Hello, food and drink lovers!
It's going to be a fantastic 2020 for the food and drink scene in Texas.
I have some exciting news for everyone that loves to eat savory, sweet, delicious brunch in cowtown.
Celebrity Chef Stefon Rishel who won Top Chef a few years back has opened his new award-winning Wishbone and Flynt speakeasy and restaurant concept.
That's correct, Chef Stefon is back and he is slinging deliciousness for breakfast, lunch, brunch, and dinner.
The restaurant is located about a mile south of downtown Fort Worth off Main Street at 334 Bryan Ave 76104.
The Wishbone and Flynt concept was created by Chef Stefon and his partners. They have a colorful menu loaded with a variety of creative, savory, sweet, and delicious dishes.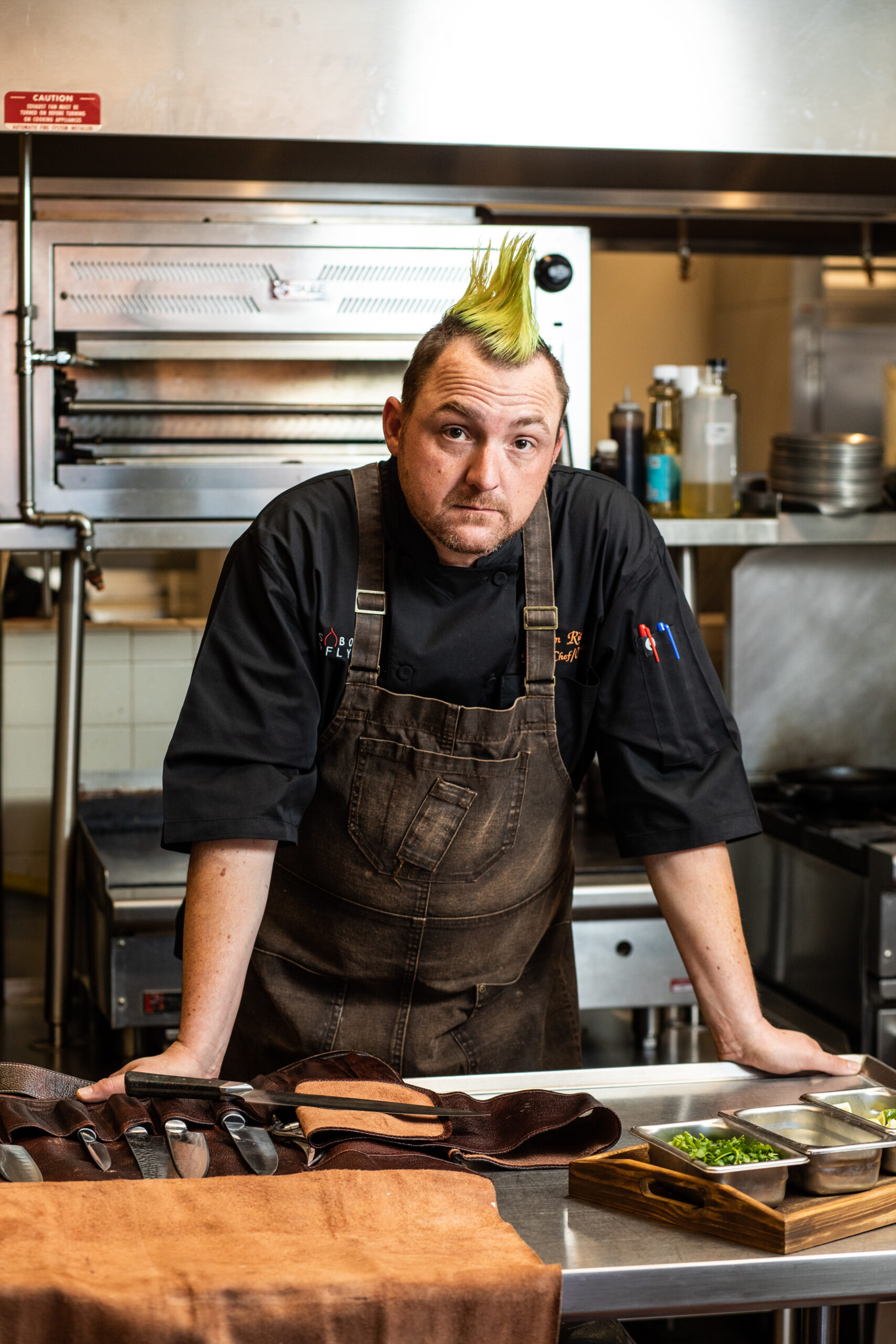 The interior of the restaurant is cozy. It's decorated with eclectic furnishings with old world charm that make it the perfect spot for a dinner date, doing business, or just chowing down on one of Chef Stefon's award-winning dishes. The atmosphere is vibrant and welcoming. The award-winning Amber Room is the attached speakeasy. It's full of cozy little spots to sit and enjoy a glass of wine, a creative craft cocktail, or some Texas vodka and whiskey.
It is one of the coziest little spots in Texas to have some fun and enjoy some delicious bites. It is perfect for socializing with that special someone, a group of friends, or just for having fun.
We tried a few dishes off the BRUNCH menu and they blew me away. Of course, I knew they would be extremely creative and delicious.
I've loved and respected Chef Stefon for years. He is truly one of the most creative culinary geniuses of his generation. A self-taught chef that literally can create some of the most amazing sweet and savory dishes that are mouth-watering, colorful, picture-perfect, and just "Stupid Delicious"!
Stefon's creativity knows no bounds and he will stop at nothing in the pursuit of the best and most creative culinary delights.
The brunch menu is fantastic and is loaded with dishes like;
Tiramisu French Toast, Wild Rice & Blueberry Pancakes, Enchilada Stack, Stefon's Special Chilaquiles, Roasted Chili Relleno, and so much more.
I have to tell you that the Tiramisu French Toast was just "Stupid Delicious"! Yes, I said STUPID DELICIOUS because it is so insanely flavorful. It's simply addicting.
It's prepared with vanilla brioche, espresso custard, whipped mascarpone, espresso syrup, fresh berries, and a little bit of freaking deliciousness.
The Stefon Burger was prepared with a custom burger blend; Brisket, chuck, short rib, & belly. Seared in duck fat, topped with Vermont white cheddar, on a soft custom brioche bun. Yeah, I said seared in duck fat, baby! Talk about a succulent hamburger. His burger will be winning hearts and stomachs all over Texas.
If you follow me then you know I believe food always tastes better with a story so here you go.
When they sat the Tiramisu French Toast in front of Jana, the aromatics lofted in the air with deliciousness.
Jana hasn't tasted one of Chef Stefon's dishes so when she picked up her fork I was watching her close. I was watching her for one reason because I wanted to see her expression after she took her first bite. I've been eating Stefon's food for years and I always love to see the expressions on people's faces when they taste it for the first time.
She had a big smile on her face and said, "OMG. Trey, this is one of the best dishes I've had in a year! I can't believe how flavorful this dish is."
I responded, "That's my boy Stefon, the culinary genius that knows no bounds to create sweet and savory dishes. His food will dance around on your pallet like a bunch of professional ballerinas dancing across the stage at a fine broadway production. His food will make you smile. It will warm your heart and soul. It'll have you so hooked you can never put your fork down. He is, simply put, a culinary self-taught genius"!
Do yourself a favor and head over to Wishbone and Flynt and grab you a big ol' plate of Stefon deliciousness.
Wishbone and Flynt is a Trey's Chow Down Delicious Destination for 2020. It is not to be missed!
Remember what I said, "STUPID DELICIOUS"!
Please watch Chef Stefon's Interview on Trey's Chow Down Live below.