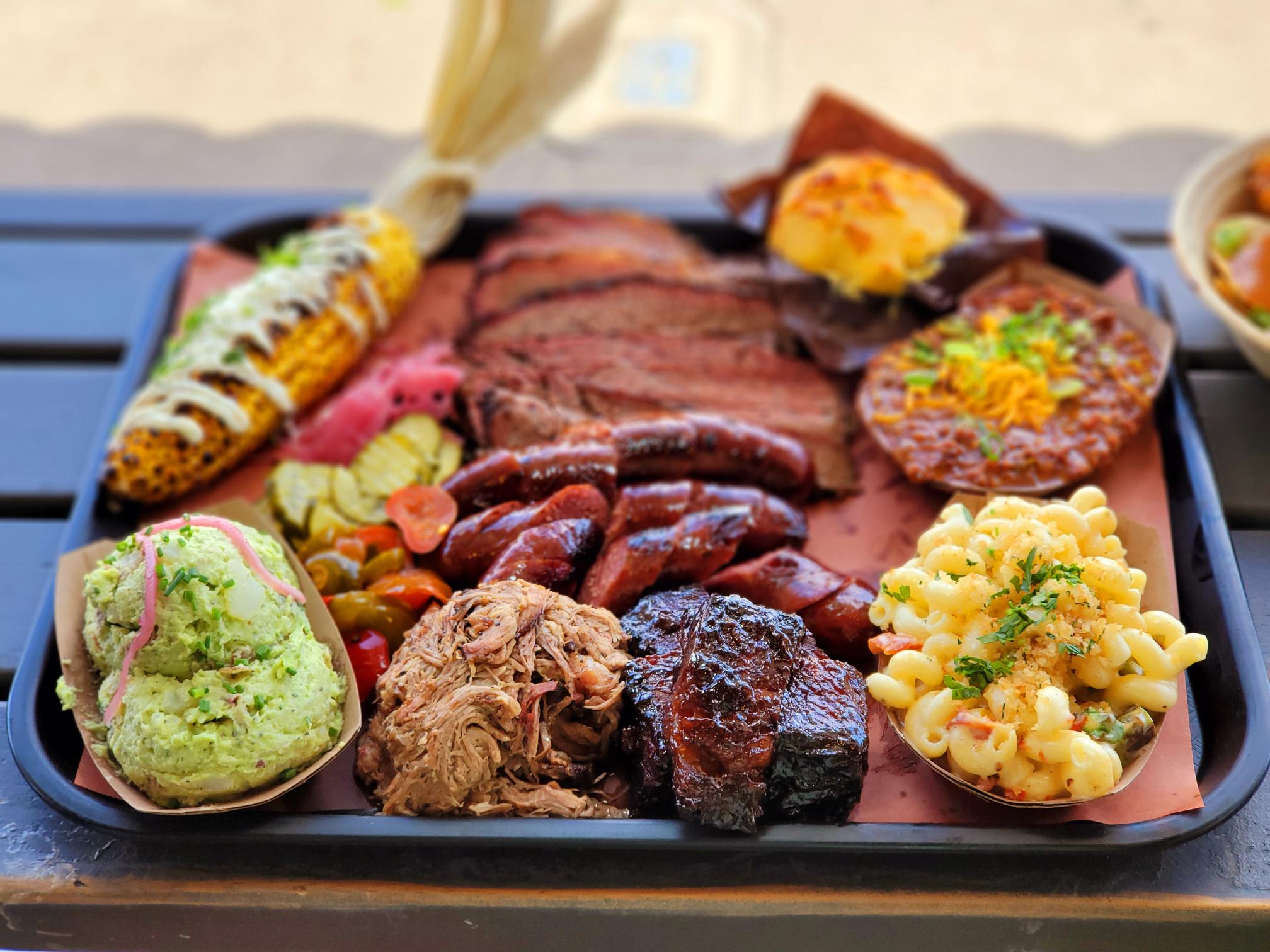 Howdy, BBQ Lovers!
If you're a barbecue lover like me, then no city, state, or country is out of reach – especially when it's a barbecue joint that's slinging succulent Texas-style, award-winning, and Bark-O-Licious barbecue.
As we continue on our MEETS, EATS & SWEETS Tour 2022, we headed to the small community of San Juan Capistrano, California. This is an extremely cozy and beautiful town located in Orange County, California, along the Orange Coast. San Juan Capistrano was founded by the Spanish in 1776 when St. Junípero Serra established Mission San Juan Capistrano. It's a beautiful place with friendly folks and now offers some of the BEST BARBECUE in the state of California.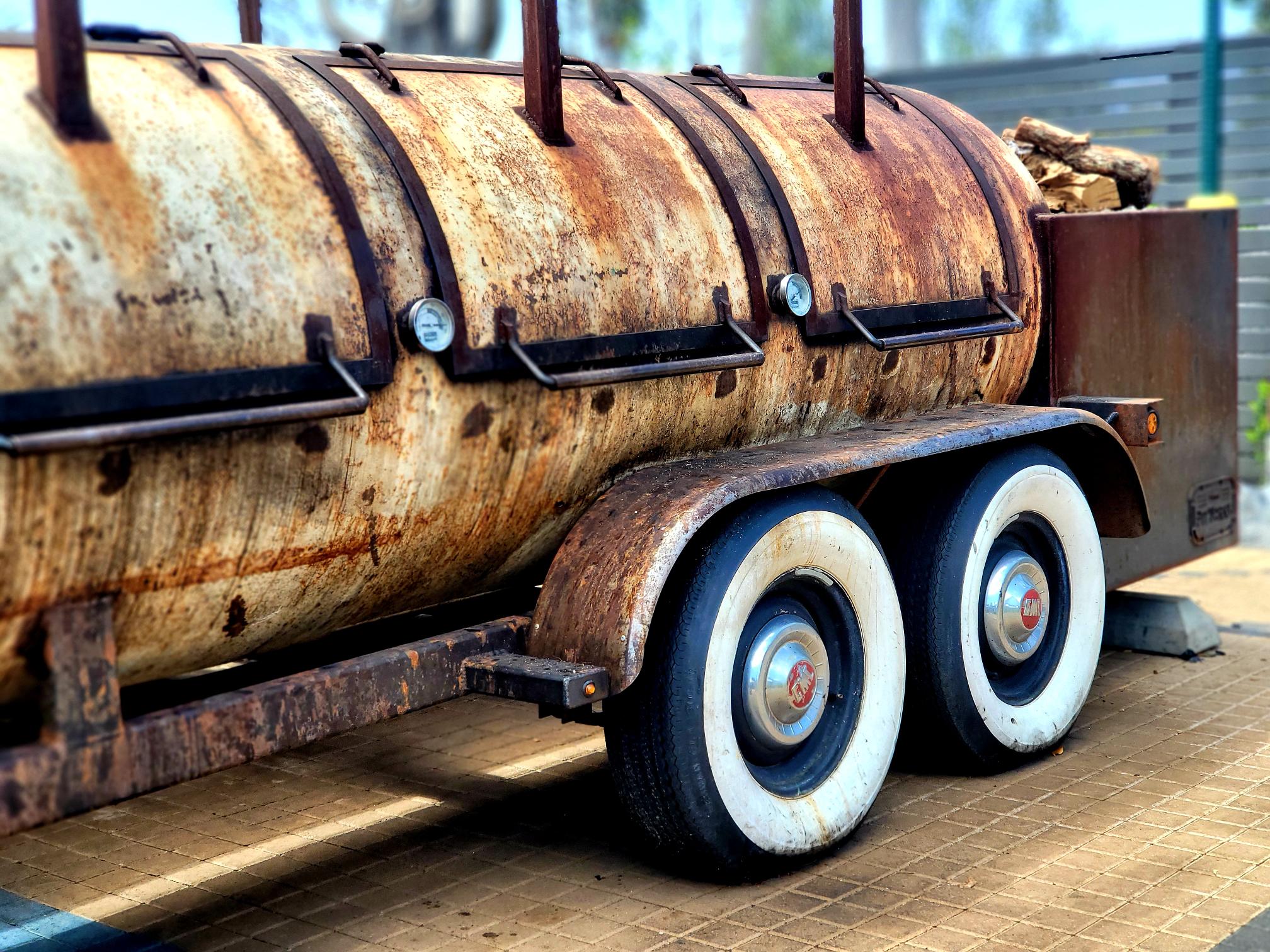 I could smell the aromas lofting in the air a block away, and my mouth started watering as we approached. When we pulled up, we saw the beautiful surroundings with the palm trees and landscape dancing with the wind. What an amazing atmosphere to enjoy some delicious barbecue.
Heritage Barbecue is a Texas-style barbecue joint offering a rotating menu of home-made sides, succulent smoked brisket, beef ribs, and pulled pork. They also offer juicy, flavor-loaded tri-tip, smoked chicken, turkey, K.C-style burnt-ends, and a variety of other proteins, even house-prepared sausages.
They have the ordering process down to a science. It's easy and organized, and the line moves like a finely tuned Swiss watch. We ordered and then enjoyed the fresh air in the unique and cozy outdoor atmosphere. They have four massive barbecue pits on display that are constantly billowing smoke in the California sun while you sit and enjoy your barbecue. The pits are beautiful, offering a variety of colorful patinas that happen naturally in the barbecue smoking process.
When they delivered our massive order of barbecue and sides, I was blown away by the beautiful colors and plating presentation. We ordered so much food that we had two trays delivered, and both were full of deliciousness. In the barbecue world, it's a telling sign that you're in the right place when your food looks delicious. When folks are walking by or seated nearby, they say things like, "OH MY GOSH, HOLY COW, WHAT DID YOU ORDER, ARE YOU GOING TO EAT ALL THAT?" Or my personal favorite, "CAN WE TAKE A PHOTO OF YOUR TRAY?" These are some of the things that were said to us as we waited to dig in and go Full Tilt Boogie on our barbecue deliciousness.
Everything we tried was pure barbecue perfection. The BRISKET had the beautiful bark and smoke shine I love, and always look for. It was BARK-O-LICIOUS. The TRI-TIP was Stupid-Delicious, the PULLED-PORK was succulent and flavorful. The KC STYLE BURNT-ENDS are R.I.D.I.C.U.L.O.U.S. Each sausage bite was Pork-O-Licious! The Texas Chili and Mac-N-Cheese stole our hearts. But the Elote CORN and CORNBREAD combo… OH MY! Smoked Elote On The Cob and added the Smoked Cheddar Corn Bread Muffin to create a kaleidoscope of flavors that were simply unforgettably delicious.
Our visit was pure PERFECTION! They are one of our top destinations in the United States for 2022. The atmosphere, the service, the staff, and the delicious barbecue and sides are worth the trip from anywhere. If you make the trip to HERITAGE BBQ, you better pack your bags, because you're headed on a one-way TRIP straight to Deliciousville. 
Remember just like the slogan states: " Heritage Barbecue Is The Shit! "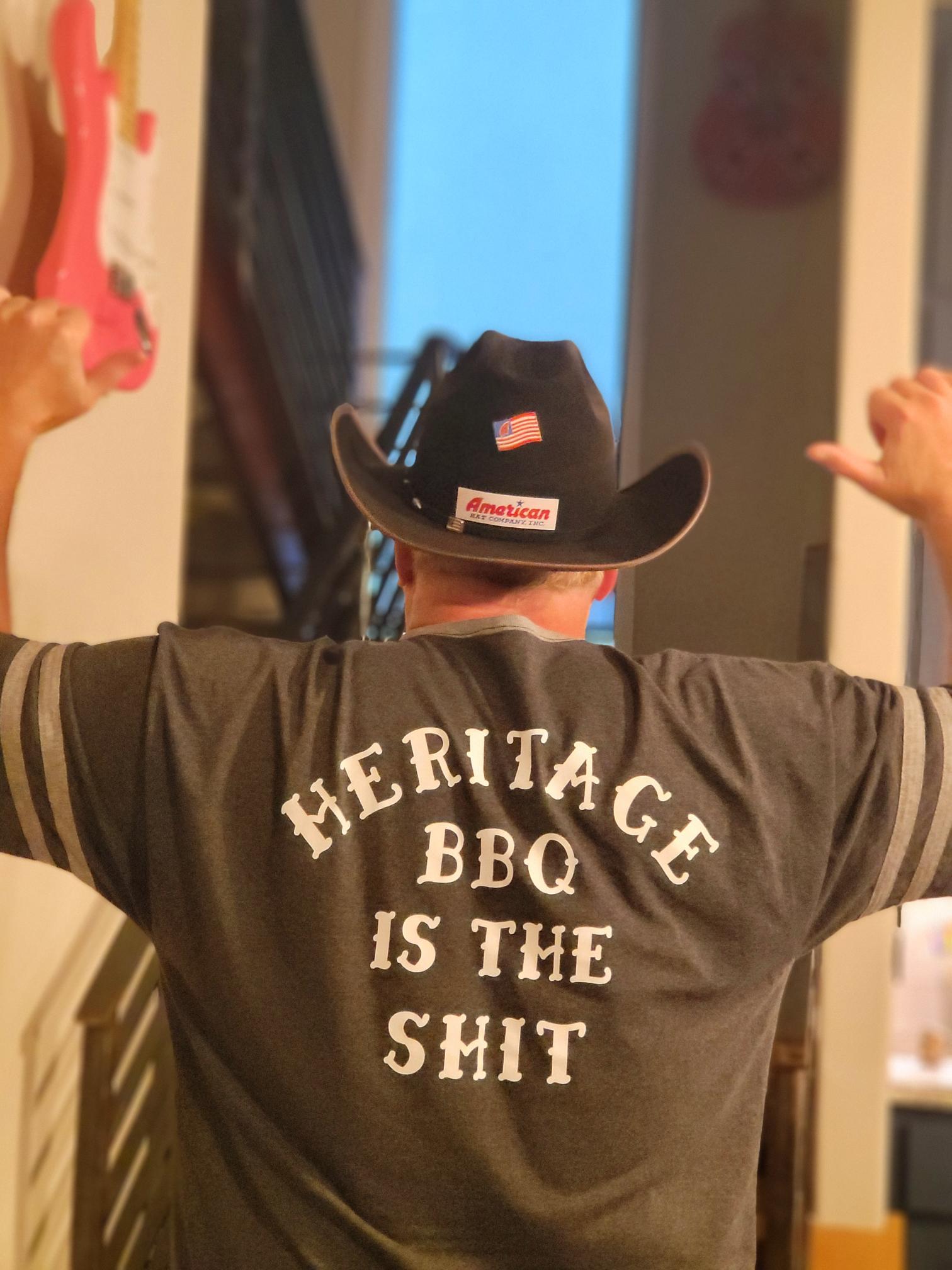 If you're planning on making the trip to beautiful San Juan Capistrano I would suggest staying in downtown at Inn at the Mission San Juan Capistrano. It's a hotel in the Marriott Autograph Collection and it's not only beautiful it's close to everything. It also allows you to walk everywhere and waddle back from Heritage Barbecue for a NAP after your MEAT FEAST!
Please follow our social media channels as we travel the USA on our MEATS, EATS & SWEETS Tour for 2022. We're MEETING creative chefs, EATING deliciousness and enjoying savory SWEET treats.
Trey (CHOW DOWN) Chapman