Breakfast + Brunch + Lunch Hill Country, Fredericksburg, TX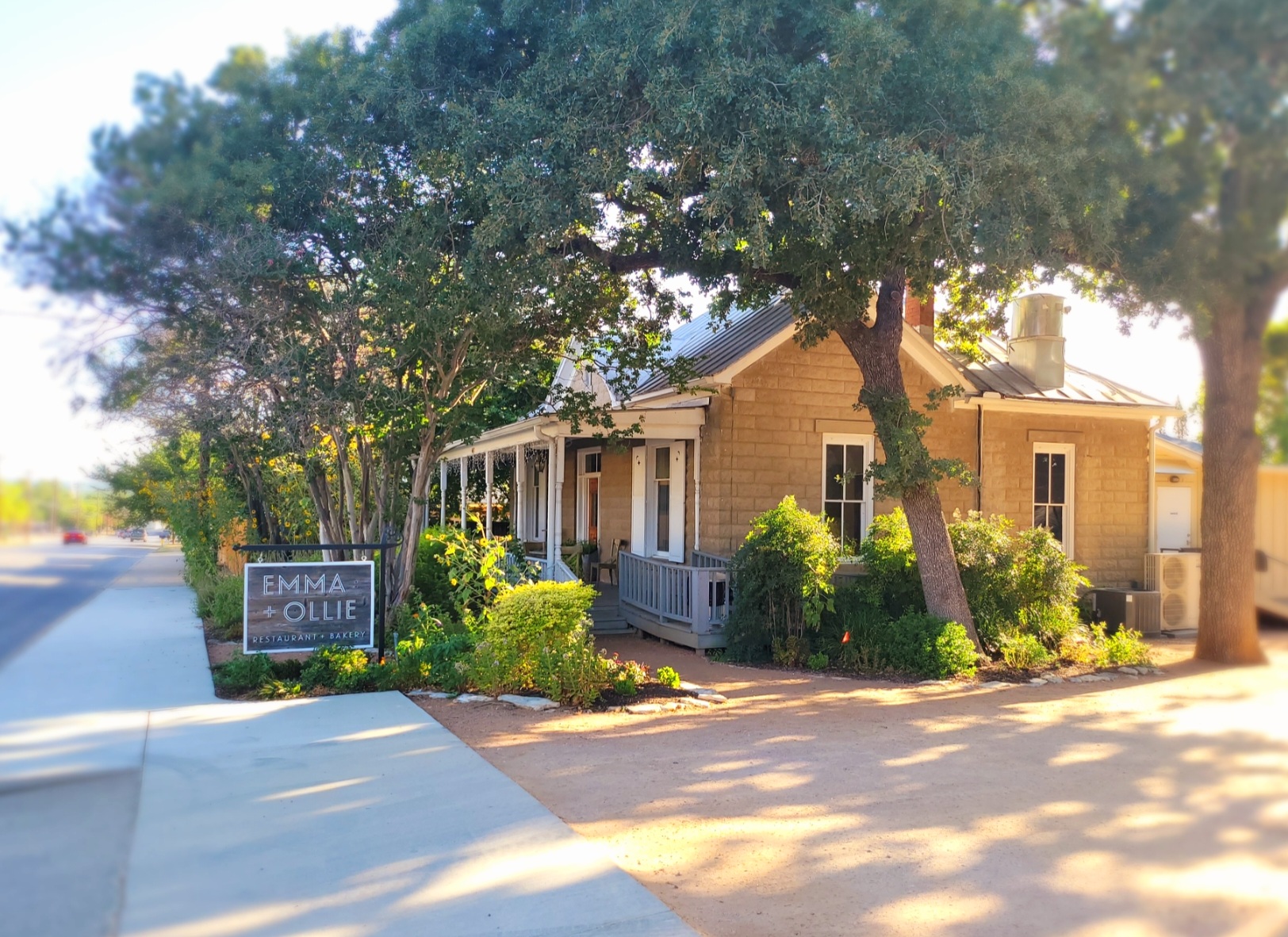 A few months back, while we were "Road Trip'in" for deliciousness, we had to check out a place we heard about in beautiful Fredericksburg, Texas. To say it was worth the trip would be greatly understated. Sometimes culinary perfection is found tucked back in the most unassuming places. When this happens, it puts a smile on my face, fills my heart with joy, and my belly with deliciousness.
Located in a little old home surrounded by trees and a beautiful landscape, the atmosphere is cozy and the house is bursting with life. It's one of those little joints where everything is perfect. The colors, flowers, the wall decorations, and of course the incredible old-school service. It just feels so right as soon as you see it. The kind of place you want to meet family, loved ones, and friends to enjoy something creative and delicious. Simply put, this is a truly hidden spot of culinary perfection that's unforgettable!
Ladies and gentlemen, I would like to introduce Emma + Ollie, one of the TOP 10 places I visited during my culinary travels around the USA. I've traveled coast to coast and visited 22 states so far, and the warmth you'll feel and the deliciousness you'll enjoy will put a smile as BIG AS TEXAS on your face. They had a dream to make Emma and Ollie feel like grandma's kitchen, and that's exactly how you will feel. When you finish your meal and the dust settles, all you will think about is when can I come back!
We enjoyed a big variety of dishes that were perfectly prepared and presented like art. They only use fresh, locally sourced ingredients and vegetables to create some incredible flavor profiles you will fall in LOVE with. No matter what you choose from the menu or the bakery, every bite will be full of culinary delight and loaded with deliciousness.
Featured Dishes: 
Fresh Banana Foster's Bread Pudding: Ridiculously Delicious! 
Fresh Papa's Plate: Loaded With Flavor!  
Fresh Breakfast Sandwich: Stupid Delicious 
We also enjoyed an assortment of fresh baked goods and even took more baked goods TO GO so we could enjoy Emma & Ollie on the road. We enjoyed their baked goods for 2 days during our travels that weekend. We ended up eating culinary delights for 3 days and when it was all gone, we immediately began planning our return for some more deliciousness.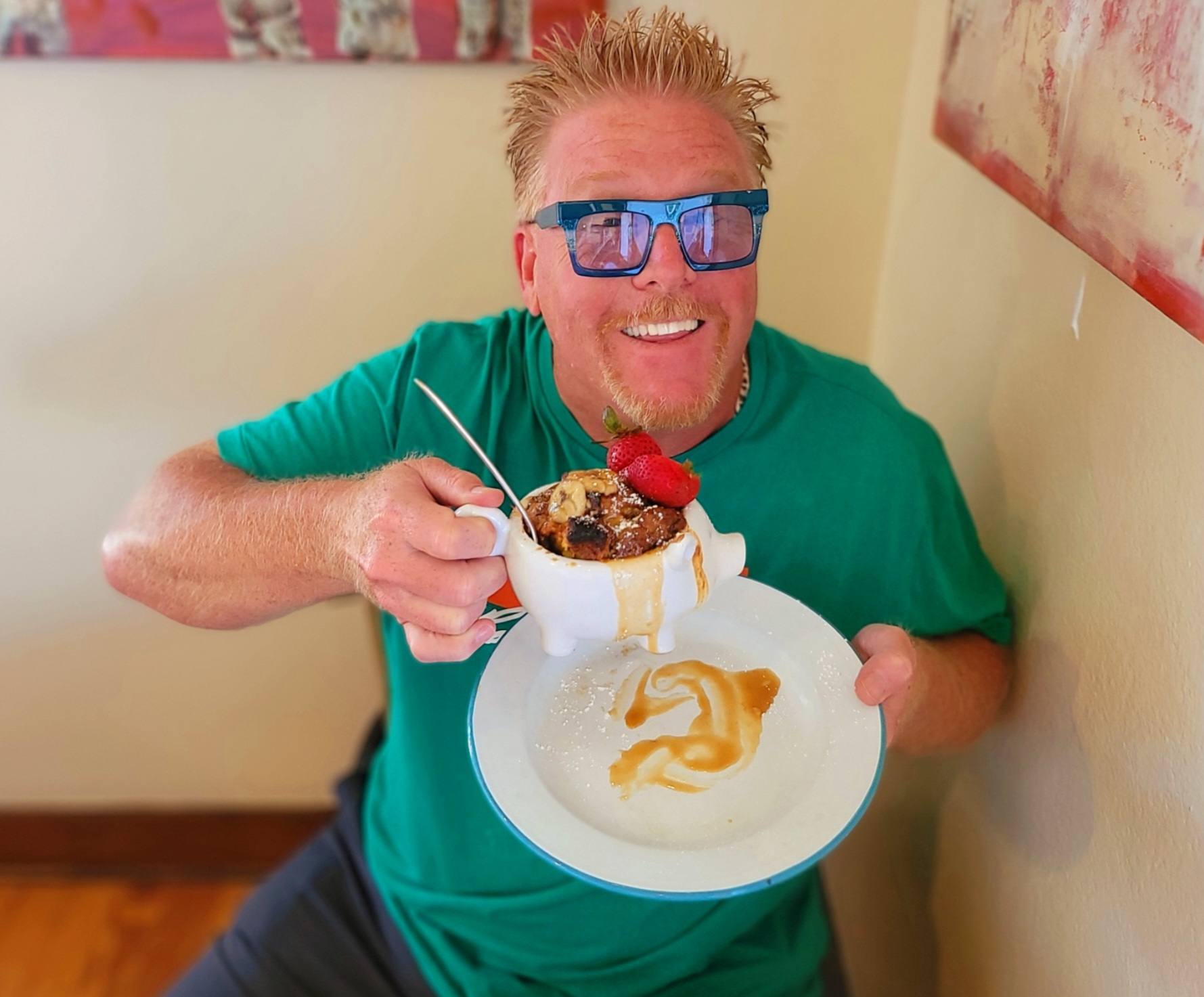 If you're looking for a place to visit, I would highly recommend you heading Fredericksburg, TX just so you could enjoy a trip to Emma and Ollie. You can also enjoy the beautiful town with wineries, breweries, shops and more… BUT It's worth a trip from anywhere to enjoy a trip straight to deliciousville. They are a NEW official APPROVED Trey's Chow Down Delicious Destination for all food lovers to enjoy (BETTER MAKE PLANS BECAUSE YOU WILL FALL IN LOVE).
From Emma + Ollie 
" First memories of food are often the delicious treats we eat in our grandmother's kitchens. They were the type of women who made everything from scratch. Cooking was more than just food, it was a way of showing love and taking care of one another. Comfort food; old fashioned cakes and cookies. At the Emma + Ollie bakeshop you can find the classics you grew up loving. Our menu changes according to what is fresh and in season. We want all who come to Emma + Ollie to feel they have stepped into an elevated version of their own grannies' kitchen."
Hope to meet you at a table soon! Stay Hungry!
Trey (Chow Down) Chapman
Please follow us on our social media platforms or just Goggle me.