Good Morning Y'all! Rise & Shine!
That's always an appropriate way to kick off a great morning.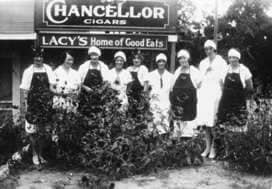 If you are one of the three and half million people we currently reach every month, thanks for following us! If this is your first time visiting Trey's Chow Down; HELLO! Welcome, and thank you for stopping by! I highly encourage you to watch more of our television broadcasts, social media episodes, Live weekly podcast, and give us a follow on social media.
The history of breakfast in America is an unusual story; For decades, workers had a meal to start the day, but it was generally small—a chunk of bread, a piece of cheese, perhaps some ale. Then the first cold breakfast cereal was invented around 1863. Back then they relied heavily on cornmeal. Will Kellogg invented cornflakes in 1894 (by accident) and the rest is history as we know it.
In the 1920s, 30's and 40's, companies made eggs, bacon, and toast the widespread breakfast choice through advertising. As folks made larger incomes and the women had more time on their hands, a traditional hot breakfast started to become a family or business event.
My family owned restaurants during this time. Two diners named Lacy's that served a variety of cuisine, and one breakfast place that opened in the early 1940s in down town cowtown. My grandfather loved breakfast. Who am I kidding? He loved any and ALL food. MY entire family loves to chow down. That's the reason we where in the restaurant business for over one hundred years beginning in 1905.
I happen to love BREAKFAST! So the BEST BREAKFAST article seems appropriate, especially since we have so many fantastic breakfast spots in the North Texas area.
As you know I love food. However, I am extremely partial to breakfast. I love waking up early, getting things done, then chowing down on a delicious Texas breakfast to get my motor running.
When I was a boy, I would get up very early and look forward to breakfast. If I was traveling with my dad for our restaurant business, I would love to hit up the hotel's cafes buffet and pile on the bacon, eggs, and of course, biscuits and gravy. Breakfast was simpler in those days just the basics.
I remember one morning my dad asking me if there was any of the pork left on the buffet or if it was all on my plate? He basically called me a little breakfast piggy, but it was not going to stop this munch-a-sorus named Trey! While I have always been a big eater, the allure of breakfast sends my taste buds and senses into "Full Tilt Breakfast Boogie"!
Who doesn't love a reason to eat some delicious waffles, a cheesy omelet, or a bunch of bacon. I always tell anyone that will listen that if a person does not like the flavor of bacon, they must be either shifty, shady, or plum crazy! Any of those three are enough to make me keep a close eye on them until I can finish and make my exit. You will not be touching my breakfast or my bacon!
I enjoy dining at cozy colorful establishments with great service and a down-home southern feel. They don't have to serve southern food to have a southern feel, you know what I mean? It's all about being friendly and having that big smile on your face that makes all the difference.
I enjoy any and all breakfast foods. Breakfast sandwiches, waffles, omelets, biscuits and gravy, heck…I even love some of those big sweet creative waffles, sweet rolls, and colorful pancake dishes that folks are serving up nowadays.
Breakfast ideas have gotten so creative and wonderful that it seems there are no limits to what a chef can create on a breakfast or brunch menu.
Just call me a breakfast Munch-A-Sorus because I'm truly passionate about locating the best chow down spots for the BEST BREAKFAST in North Texas for ABC DAYBREAK.
Now, enough with the breakfast stories- let's get down to business and see where the best breakfast spots are located. I hope you love them as much as I do!
I've spent two years eating breakfast around North Texas. Please reshare so everyone can enjoy a BEST breakfast in North Texas!
Oh yeah, if you see me, cover up your bacon! It might be a free game for breakfast Munch-A-Sorus like me!
Fort Worth, Texas
It was founded in 1962 by restaurateur David Benson, along with his sister Bette. Chef and Owner, Rex Benson now operates Ol' South. They have won so many awards that we don't have the time to discuss them all. They serve breakfast, lunch, dinner and are open 24 hours a day, 7 days a week. They are famous for their delicious one of kind German Pancakes. These bad boys are so lip-smacking delicious and packed with lemony sweet and tart flavors. People from all over the world eat them when traveling through Fort Worth. They are now selling the famous German Pancake mix in a prepackage bag you can purchase for use at home.  You have to check out Ol' South! You better take a camera because you are going to want some pictures of those bad boys. #loveolsouth
2. Maple Leaf Diner. ?
Dallas, Texas
Breakfast served all day and cocktails too (hell yeah)! I'm talking about a comfortable down-home feel located right in the big city of Dallas just off Preston Road. Some consider Maple Leaf to be one of the most popular breakfast places to visit in Dallas. It's has a cozy friendly feel with some delicious creative dishes you will fall in love with. I've only visited twice but those two times left a Texas-size impression on me that one could never forget. As I walked through to my table I noticed folks were laughing, smiling and enjoying the friendly staff. I knew this place was going to have some tasty dishes with a comfort food feel. They have some crazy delicious waffles that will make your taste buds beat your brains out wanting more. They call it " Chicken, Bacon, and Waffles " Can you say poutine, YES! But what you also have to try is the "Chicken Fried Steak Poutine". What?! Yea you read that correctly! A Texas staple combined with a Canadian staple and BAM! Just downright delicious. Make plans to visit Maple Leaf and chow down. #texascadadianloveaffair
3. Jonathon's Oak Cliff.?
Oak Cliff Dallas, Texas
One of my favorite little places in Texas or anywhere for that matter. I stumbled on this place by accident two years ago. It's located in an old house nestled between several other old houses right off Beckley Ave in Oak Cliff a little neighborhood in Dallas. I loved it from the first time I laid my eyes on it. There is just something to be said for a cozy little laid back diner that is full of charm and energy. I can't truly describe the feeling when you walk in but it just feels friendly and comfortable like you're supposed to be there. This is the cozy type of place my mom, grandad and grandma would have loved. I sat at the bar and I ordered this dish called "Danger Dogs ", yeaaaahh you read that correctly "Danger Dogs"! I love creative menu options and I just had to order these. After they sat them down in front of me and I took my first bite I was HOOKED like a fish on a pole. I've been back four times to chow down on Danger Dogs, chicken fried steak, chicken and waffles and you should too. They have a variety of tasty creative options for you to enjoy. Make plans to visit Jonathan's and find out why I love them so much. #cozydeliciousness 
4. Snooze an AM Eatery. ?
Dallas & Fort Worth
"Founded by brothers Jon and Adam Schlegel, Snooze was born on April 2, 2006, in Denver, Colorado seeking to evolve the A.M. dining experience through culinary innovation, an eclectic and energetic atmosphere, and comfortable and friendly service."
They opened in Fort Worth a year ago and have opened three locations in the Dallas area so far the last two years. I was excited to about Snooze AM Eatery opening restaurants in the DFW area. I've visited the locations in Fort Worth and Dallas. Both restaurants had bright colors, stylish furniture, and vibrant atmosphere. I was very impressed with the decor, the friendly staff, and creative and fun menu. They only believe in farm-fresh products and locally sourced ingredients. They also encourage folks to create their own dishes with personal twists! You can't beat that! They also serve cocktails, which is pretty hard to beat as well. If you looking for a fun upbeat place to have some breakfast then head over to a Snooze AM Eatery. Be sure and read the entire menu because they have some fun and creative items! Tell'em Trey sent you over to chow down. #snoozeeaterydeliciousville
5. Horseshoe Hill. ?
Stock Yards Fort Worth, Texas
There is something raw and honest about a cowboy. Yee Haw and giddy up to the fun Fort Worth Stock Yards for a tasty cowboy breakfast. If you've never had Celebrity Chef Grady Spears cooking then you're missing out. Grady has cooked from Fort worth to Beverly Hills. New York to Dallas and everywhere in between. You can only get his cowboy breakfast on the weekends but it's well worth the wait. The flavor profiles are so delicious and unique you always leave Horseshoe Hill wanting more. Cowboy Cooking at its best! Chicken Fried Steak, and Eggs, Joy's Buttermilk Cheddar Cheese Biscuits Cowboy Biscuits with Jam, Migas, and More… HH Ranch specials too. If you're like me you can have breakfast hang around and enjoy one of his famous chicken fried steaks for lunch. I'm serious now if you've never been you need to make the trip TODAY! #cowboybreakfastfest
6. Montgomery Street Cafe. ?
Fort Worth, Texas
It is a Fort Worth staple and has been around for decades. They have won all kinds of awards and have been recognized by Star-Telegram, Fort Worth Magazine, and many others. "Trey's Chow Down" did a T.V. episode there, and it was a big hit. It has a pleasant, cozy atmosphere with fantastic service and excellent biscuits and gravy. They have a great breakfast and lunch menu. Not only are they known for their fresh piping hot biscuits and gravy, but they have awesome chicken fried steaks too! I love the old school bar seating and vintage refrigerators they have. Take a friend because you will need someone to verify just how good the biscuits and gravy are when people ask you. #awardwinningbiscuitsandgravy
7. Jupiter House Coffee. ?
Denton, Texas
By now I'm sure you're starting to see a pattern emerge. If you haven't noticed a pattern then you're not paying attention. I'm passionate about visiting and chowing down at cozy and unique places that make you feel at home and comfortable from the minute you open the door and walk-in. Jupiter Coffee House in Denton is that cozy, friendly, warm, and unique place. Located in the heart of downtown Denton, they call themselves a coffee house but offer so much more. They have a colorful old school feel and everyone makes you feel welcome. You can grab some coffee, a creative smoothie or some delicious eats. You can hang out and enjoy the vibes or take it to go because no matter what you order from Jupiter you will fall in love with all the charm and tastiness they offer. #jupiterhousegreatness
Dallas & Fort Worth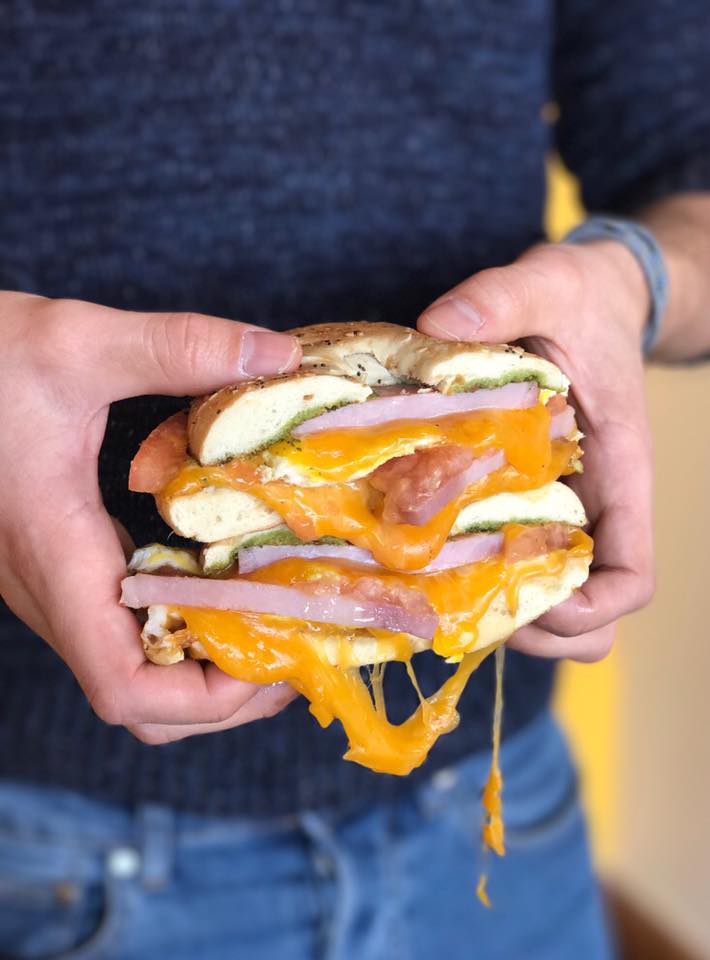 Yolk, first opened their original location in Chicago back in 2006 and has been growing ever since. They opened a Fort Worth location in the old Cattleman's Hotel which is located in the world-famous Sundance Square about 4 years ago. They also have three beautiful locations in Dallas too. The restaurants are open with some bar seating. They're a very colorful, vibrant interior with bright decorations. The one in Fort Worth has a wonderful patio looking out towards Main Street which made of old school, classic, hand-laid bricks. The menu is fabulous and creative with a lot of amazing choices. I'm in LOVE with the #Cheesy Egg Sandwich with #Canadian Bacon, YUMMY!  All dishes are prepared with farm-fresh ingredients and are served with a smile. The staff is awesome and works hard to make sure your experience is a great one. #yolkyummyness
9. Taco Heads. ?
Fort Worth & Dallas
Taco Heads has some of the BEST and most creative taco dishes in North Texas. Sara and her taco team work hard at creating plenty of taco deliciousness for everyone to enjoy! They started in a food trailer and now have three locations in North Texas. Taco Heads is still growing to this day. Their vibrant colors and atmosphere always make for happy taco time. This place will make you smile and your belly full. I enjoy the A LA TEXACANA breakfast taco. It's prepared with hand cracked eggs, cooked with caramelized pico, chopped Wright bacon, and topped with aged cheddar. Take a ride over to Taco Heads and have fun chowing down. #tacoheadsflavorville
10. Texas Spice ?
Omni Hotel – Downtown Dallas
I know what you're thinking… A hotel restaurant? What? Omni has seven different restaurants on Lamar anchored by Texas Spice. They only use fresh ingredients, and farm fresh garden products and spices. They have a Texas size variety of fantastic breakfast dishes, meats, pork, and sausage. They have a big smoker out back that you can smell from blocks away. If you like gardens, you're in luck. They have one of those right in the middle of downtown Dallas where they pick fresh vegetables. But, the breakfast dishes are lip smacking, toe tapping delicious!  Let's talk about the " Texas Waffle with Peach Butter and Whipped Cream served with Blueberry Sausage." and the " Candied Bacon, " dish served with a potato chorizo hash and poached egg. #Texasspicefarmfreshness
11. Ginger Brown's Old Tyme Restaurant & Bakery. ?
Lake Worth, Texas
What in the world can I say about this delicious destination? The Cinnamon Rolls are the star of this cozy, laid back bakery and eatery. These rolls are the size of TEXAS some of the biggest cinnamon rolls I've ever seen. They are world-famous, and that is putting it mildly. They have breakfast, lunch, and dinner. There are so many bakery items your mind will be on full tilt boogie and they are all delicious. You will have to wait for a seat but believe me it is worth the wait. When you get time, check out this DELICIOUS destination and make sure you go hungry, my friends. #Texassizecinnamonrolls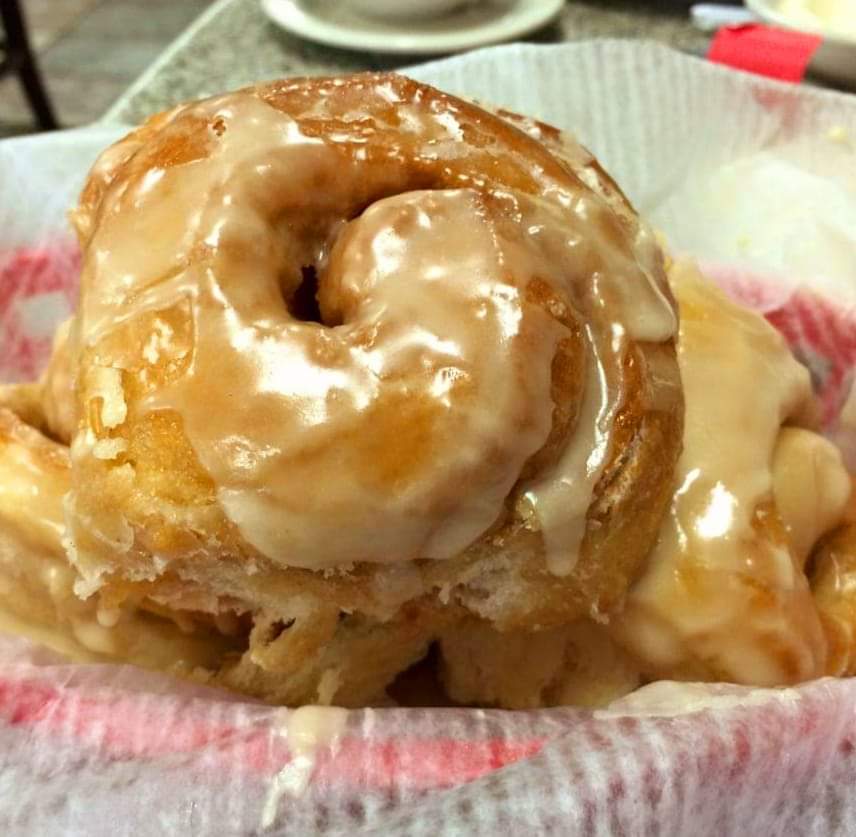 12. Esperanza's Restaurant & Bakery. ?
Fort Worth, Texas
This is a Joe T. Garcia's restaurant or a spin-off. It serves homemade Mexican dishes with house-made authentic Mexican sauces, ingredients, house-made chips, tortillas, and much more. They have several locations, and each one has delicious dishes prepared fresh daily. I love the chips and salsa as well as everything else they make on the menu! They have great bakery items that people crave for. Joe T's family has been around a long time and is a Texan favorite. #bakedygoodness
13. Paris Coffee Shop. ?
Fort Worth, Texas
Serving customers since 1926, Paris Coffee Shop has been recognized by the Food Network, New York Times, Fort Worth Magazine, and now Trey's Chow Down. It is cozy, super friendly, and has a great breakfast and lunch menu while they also serve up pies. I love the old school bar stool seating here too. I also love their biscuits and gravy because the gravy is made with bacon grease added. YUM. The French Toast is also so fantastic that you will wanna slap your mama and anyone that tries to touch or take your plate from you. Yes, it is that delicious. #oldschoolbreakfast
14. Old Neighborhood Grill. ?
Fort Worth, Texas
I just love this old cozy place. Set in a small building in southwest Fort Worth they serve breakfast, lunch, and dinner. They have a fantastic menu featuring fresh farm items. The biscuits and gravy are super delicious, and the omelets are to die for. They are big and packed with whatever your heart desires. Everything will be farm-fresh, and I can promise you that. The servers are super friendly and bring every delicious item with a smile. I'm in lOVE with their big phat thick succulent omelets. I hear tales that people just love the chicken-fried steaks too. You need to visit this school grill and chow down in old school fashion. Check out Old Neighborhood Grill today. #deliciousnessdoneoldschool
15. H3 Steakhouse & Booger Red's Saloon. ?
Stock Yards Fort Worth, Texas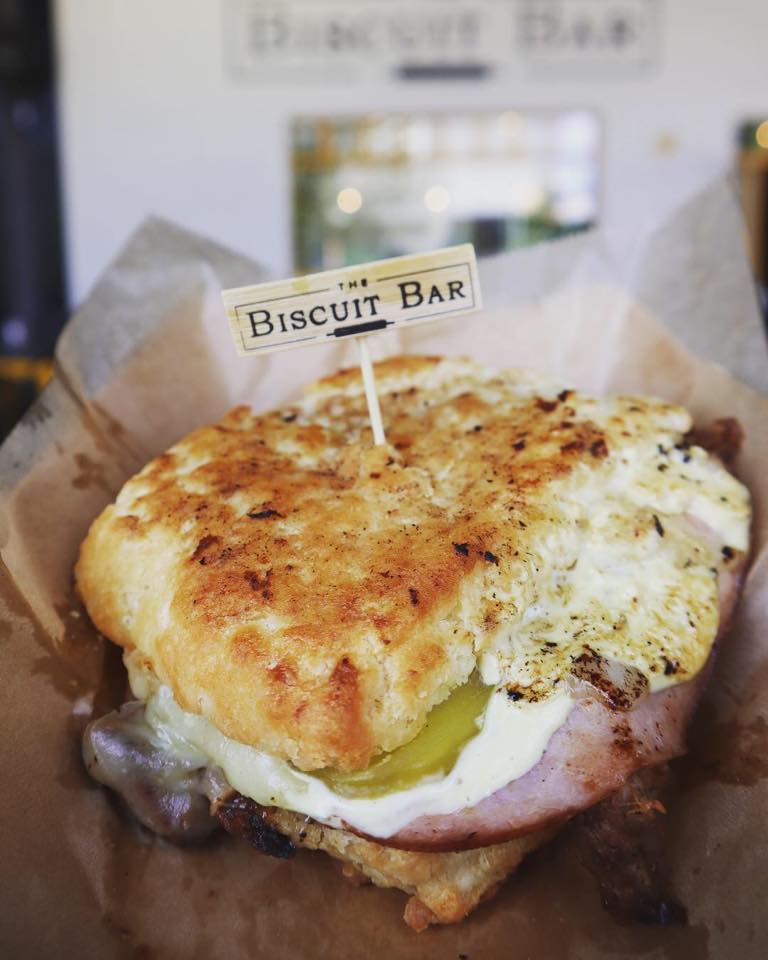 You don't have to be a cowboy or a cowgirl to enjoy an H3 breakfast. But you can sit on a saddle to eat breakfast if you belly up to the bar. Their menu is loaded with Texas favorites or some would say Tex-Mex favorites. I've been eating at H3 for years and everything on the menu is truly authentic Texan specialties. I don't care what you order you are gonna love it. The place has old Texas decor compete with creaky wood floors and Texas photos. They wood fire everything so the aromas are simply addictive all by themselves. I've tried everything and most things twice. You won't have a bad breakfast here and you will be back I can promise you that. They offer Roasted Pepper Omelets, Huevos Rancheros, Roast Beef Hash with Poached Eggs, biscuits, and gravy. My mouth is watering just thinking about H3 and all the culinary delights. Take a ride over to H3 and tell'em Trey sent you! #westernbreakfastinthesaloon
16. Snug On The Square. ?
Historic Downtown McKinney, Texas
You want to talk cozy SUNG is extremely cozy. In fact, cozy should be in Snugs name. Like, Cozy Snugs on the Square, lol! You will fall in love the minute you walk in the front door. They offer all types of breakfast fare and tasty coffee. Breakfast sandwiches, omelets, waffles, baked goods yes bake goods. Let's talk about the apple strudel, lemon bar, or sweet cherry turnover. My mouth is watering right now. I would suggest you head over to Snugs and chow down on some breakfast deliciousness. Be sure to have a smile on your face because I can guarantee everyone will be smiling at Snugs when you get there. Sit in the window seats over looking the old square you can people watch while you chow down. #breakfastonthesquare
17. The Original Market Diner. ?
Dallas, Texas
What can I say that hasn't already been said about this amazing old school diner. I am pretty sure they've won every award you can win and some of them they've won twice. The building is unmistakable because there is no other building in Dallas that looks like this place. I love pulling up and seeing all the wonderful character and charm this place has to offer, not to mention they're always slinging deliciousness from open to close. They offer breakfast, lunch, and daily specials and everything is always perfect. They're also serving beer, wine, and mimosas. I really enjoy "The Market Diner Omelet" and don't forget the house-made sweet desserts. It's truly a Dallas original. #Dallasoriginal 
18. Biscuit Bar. ?
Plano & Dallas, Texas
I was driving by at 80 mph an hour on 121 when I first saw the two words Biscuit Bar out of the corner of my eye. I was so excited I couldn't wait to see what it was. My two favorite words biscuit and bar in the same name. I exited the freeway and made a quick u-turn. After I pulled up I saw they weren't open yet. I couldn't wait for them to open. That seems like two years ago now. The place is on a little man-made lake with a real boardwalk and has a colorful but cozy atmosphere. I've visited four times and each time has always been more delicious than the last. I'm in love with the flavor profiles they create for the biscuit dishes. They do have some super delicious Tater Tots, oh my I love those crispy cheesy tots. I've eaten the Steak & Egg, Monte Cristo, the Fancy Chicken Biscuit, and the buffalo chicken biscuit. Each one has its own unique flavor profile and all are loaded with deliciousness. You really need to head over to the Biscuit Bar in Plano and now in Dallas at SMU. #everyonelovesthebiscuitbar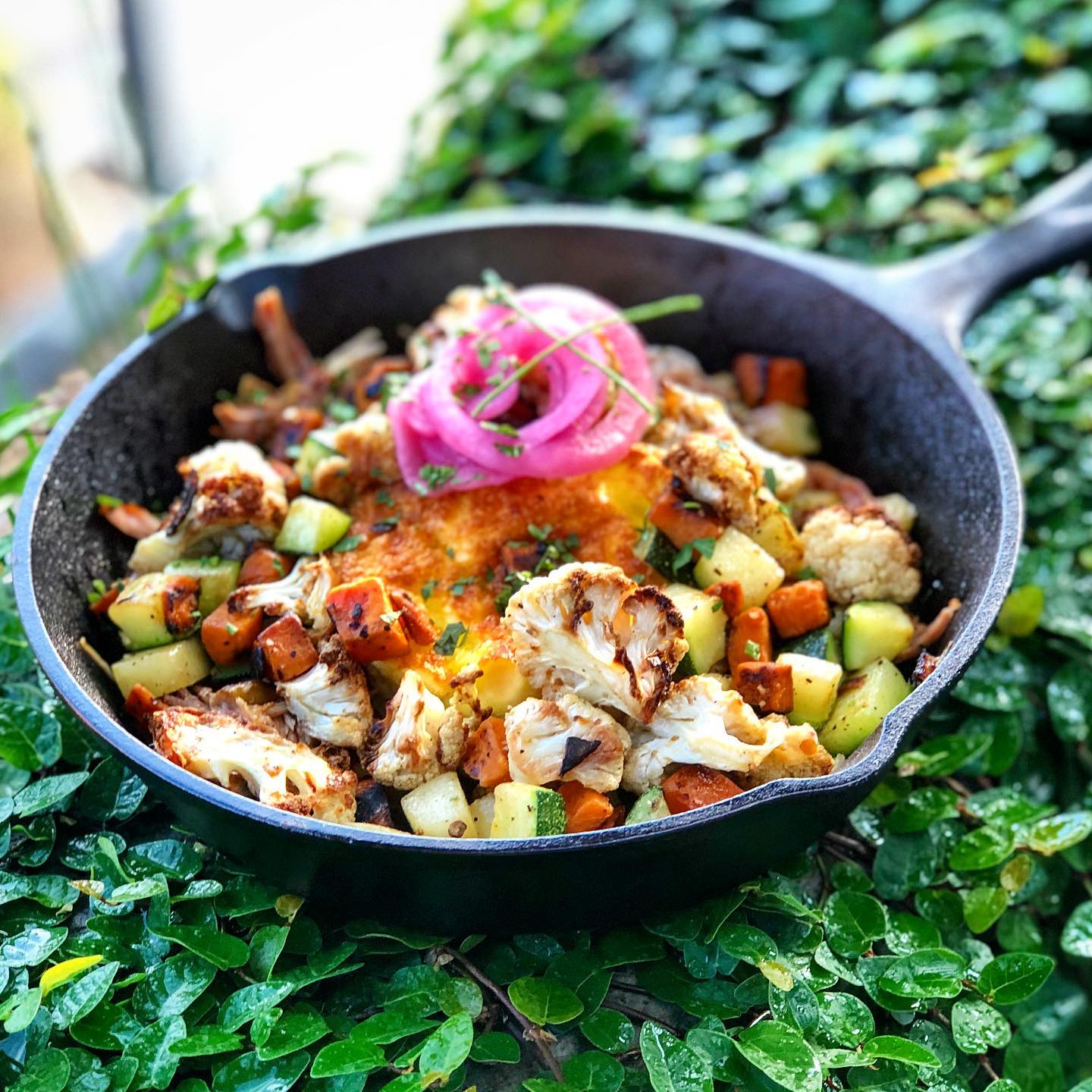 19. Righteous Food. ?
Fort Worth, Texas
To quote the owners, "We have a healthy dose of friggin awesome"! This cafe is a fantastic place if you are looking for health-conscious dishes made with fresh farm ingredients. They have a cozy, bright, and cheery atmosphere with an impressively cute patio covered in different planted aromatic herbs. The dishes are spectacular and taste even better when you know it is good for you! With an amazingly fresh taste and tastebuds-rocking flavor, Righteous Foods has a flair all its own. The staff is friendly and eager to help out. Take your camera phone because all the dishes have a plating presentation that is colorful, creative and beautiful to photograph as well. #righteousfoodishealthy 
20. Vickery Cafe. ?
Fort Worth, Texas
It has not been around as long as some of the others, but the food and service are fantastic. They have excellent biscuits and gravy and have a killer Chicken And Dumplings and a lot of other incredible menu items. They also have fresh squeezed orange juice but only when you ask for it. Deliciously fresh, what more could you want? Check them out today! #deliciousvickeryblvdbreakfast
21. Westside Cafe. ?
Fort Worth, Texas
They have Classic Comfort Food in an old-school diner atmosphere, and it is decorated with War Veteran memorabilia. They also have the old school bar seating that I love so much. They have not changed much in many decades, and on the inside, it seems as though time has stopped. I love all the food on the menu. It is all deliciousness with love in every bite. The staff is old fashioned, friendly and ready to help. They get extremely busy too, so it is best to plan ahead. #westsidecafeeats
22. R & K Cafe. ?
Hudson Oaks, Texas
Go west they said and we did. About 20 miles west of Fort Worth located in Hudson Oaks you will find old school southern cooking at it's finest. They've been around a while and pride themselves on big portions, lots of flavors, and fantastic service. I've been eating at R & K for years and just stop in when I'm around the area. I truly love the down-home country feel and all the friendly folks that visit this old school cafe. I would venture to say that if you ask anyone in that area R & K is becoming a staple of down-home deliciousness west of Fort Worth. If you're in the area stop in and chow down on some great southern cooking. Remember they will give you plenty too! #outwestbreakfast
Please enjoy our Best Breakfast options. Follow our social media platforms for plenty of daily deliciousness.  Trey's Chow Down LIVE has the only weekly food T.V talk show and podcast in DFW dedicated to chefs, restaurants, food, drinks, deliciousness.
" Food is an Exploration of the pallet! Try something new! You just might like it! " 
Trey Chapman 
Trey's Chow Down LIVE show with Rex Benson of Ol' South Pancake House.