Hello Chow Hounds!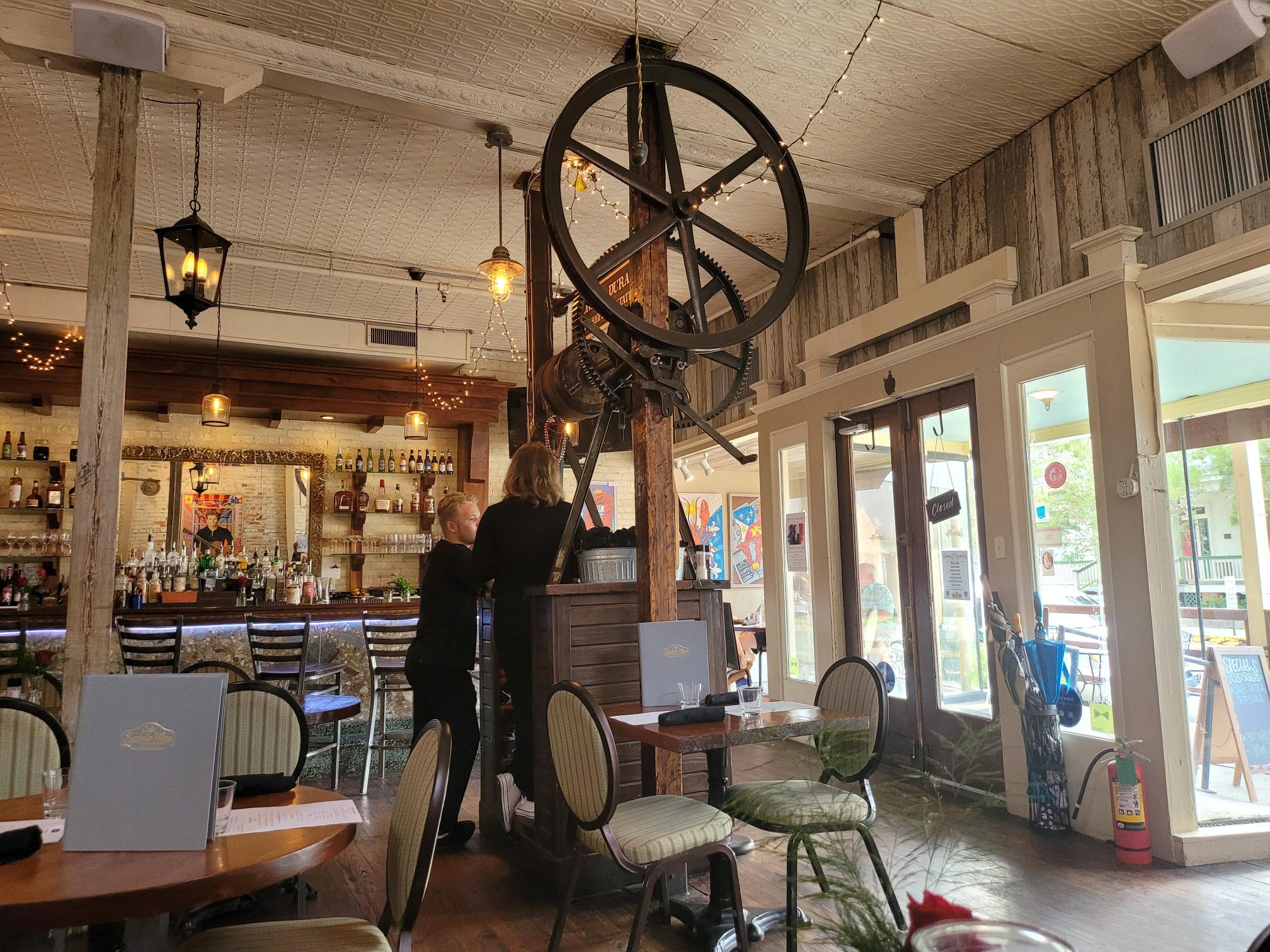 We're back on the road again on our MEETS, EATS and SWEETS Tour 2022. If you follow us you know we're always on the hunt for the MOST DELICIOUS eats, savory sweet treats, and the BEST Places to MEET. We received another tip about this incredibly cozy and friendly spot in Breaux Bridge, Louisiana Cafe Sydnie Mae. They are slinging some of the BEST French Cajun-creole cuisine in state of Louisiana.
Breaux Bridge is a beautiful and cozy community nestled in the St. Martin parish of Louisiana. It's centered around an amazing old bridge that was constructed in 1779 to assist with crossing the Bayou Têche, helping ease the passage across for families and neighbors. The rest, they say, is history. The bridge still stands today and has been renovated to its current beautiful state. I loved walking across the bridge, thinking what it must have been like in 1779.
When we heard about Cafe Sydnie Mae, we made reservations and headed out for dinner. Located at the foot of the Breaux Bridge in downtown, we loved the coziness soon as we pulled up. The cafe is located in a 100-year-old casket factory and is full of history. They offer chef-driven, fresh-prepared dishes that are loaded with flavor. The atmosphere is extremely homey, with live music and a beautiful old school Louisiana vibe.
We ordered a big variety of dishes to try and each one we enjoyed was better than the last, all loaded with flavor. My favorite was the BIG PHAT fresh GRILLED pork chop. That Pork Chop was so delicious it was Pork-O-Liciousness. It was so flavorful that I would drive 500 miles to enjoy it again. The fresh dessert was also savory, sweet deliciousness.
Cafe Sydnie Mae is worth a drive a drive from anywhere in Texas and Louisiana to enjoy some incredibly fresh Cajun-creole cooking in a beautiful old-Louisiana atmosphere, with friendly service and toe tapping music.
SIMPLY PUT: " It's so delicious and cozy you will never want to leave! I can't wait to return for more deliciousness and fun. "
They're a NEW OFFICIALLY APPROVED Trey's Coastal Chow Down Delicious Destination for all food lovers to enjoy. Tell'em Trey sent ya to Chow Down!
Trey ( Chow Down ) Chapman