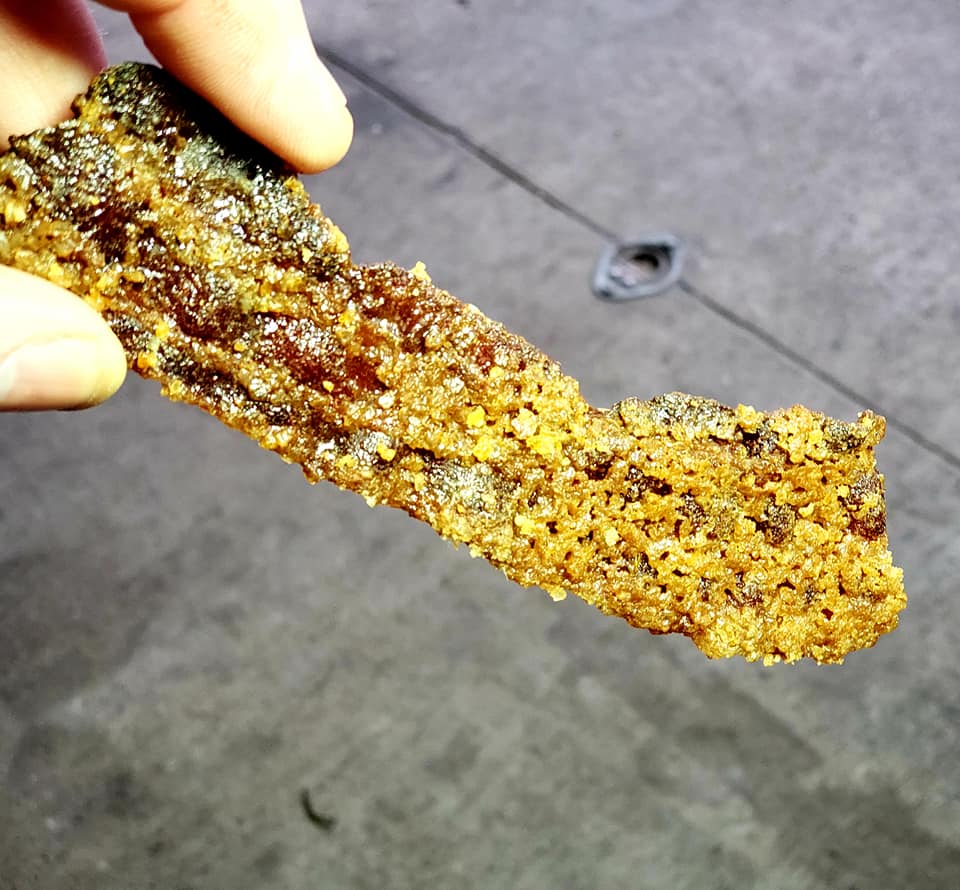 A few years ago I heard about this brunch event. After my diligent research, I found that it was centered on brunching. I was like, "One price for a bunch of chef-driven brunch dishes AND it includes cocktails too? Sign me up folks. I'm there."
This event was forreal a fantastic brunch event filled with incredibly delicious brunch cuisine like powdered donuts, candied bacon, biscuits and gravy, maple and chocolate pancakes. I can go on forever. It is areal foodies dream come true.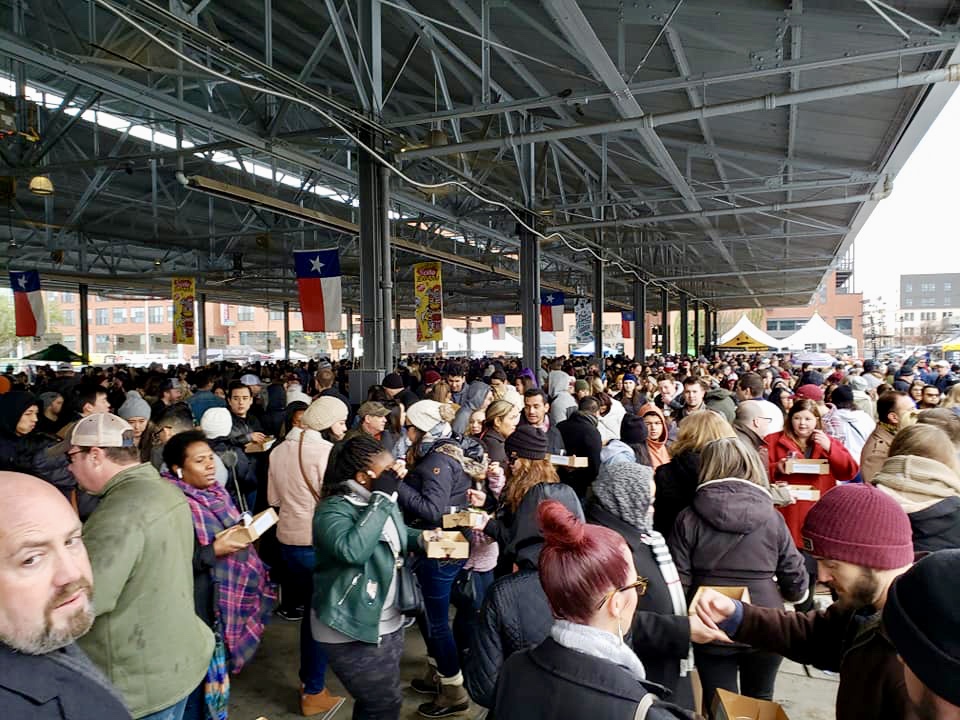 The events name is the "Dallas Observer – Morning After Brunch", and it's truly a Texas sized brunch that doesn't compare to anything you've ever seen before. I've never seen so many mouth-watering, knee-slapping, chef-driven brunch dishes in one spot! There are so many, you couldn't get to all of them. We only made about eighteen, or twenty, before we had to jump in a wheel barrel to roll ourselves out of the Dallas Farmer's Market.
We had a bit of trouble trying to jump in the wheel barrel to make our exit with empty cocktail glasses in both hands, powered donuts in our jacket pockets, and four or five strips of Doc B's delicious candied bacon stuffed in our shirts, but we managed to make it work. I felt like a food thief piglet at an all-you-can-eat late night buffet in Las Vegas. I was on a brunch high like no other!
When I tell you they had cocktails, I'm talking about serious cocktails. They didn't just have a few selections of beer and wine they had it all; Deep Ellum Distillery Vodka, KORBEL Champagne, Wine, Jack Daniels whiskey, Bloody Mary's, Creative cocktail mixes, much more. They offered custom Bloody Mary's too! Oh it was a cocktail lovers dream. If you would have seen me with all that food and trying to hold cocktails in both hands, you might think I had a serious partying issue.