Did I hear someone say, Bloody Mary?
Yes, why yes I did and I went on a serious mission to locate the BEST we have to offer in the North Texas area.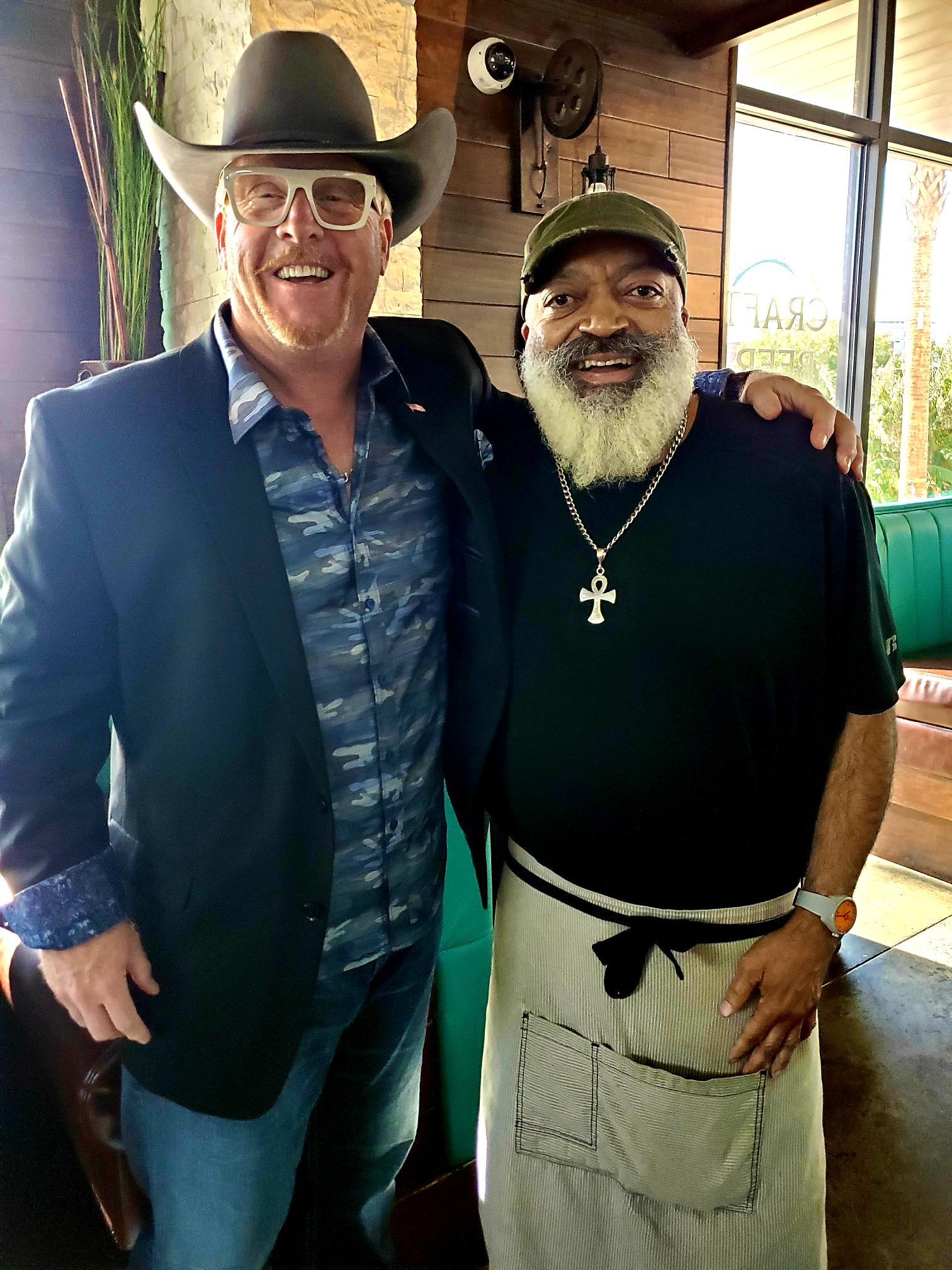 If you're one of the 5 million-plus people we reach every month through social media, event happenings, my radio and television podcast show then you're aware of this fact. BUT I always like to state the obvious.
I've tried each one of these BLOODYS! Trust me, I have tried literally hundreds of Bloodys in the last decade. It was all tasted & tested and approved by Trey's Chow Down and Drink With Trey 
If you love brunch then chances are you love a great Bloody Mary.
I drank Bloody Mary's between Texas, Florida, California, Washington, New York, even in Jamaica and Mexico. I drink them quite often and have been asked at least 100 times this year or more, "Trey, who has the best Bloody Mary in North Texas?"
Bloody Mary's are a staple in the national and the Texas brunch scene. It's a favorite among the cocktail lovers of all ages the young drinkers and the old.
But first, I want to discuss the history of the Bloody Mary because it still blows my mind how it was conceived and created. Just as simple as someone mixing a drink and giving it a name after one long night of drinking. I still laugh at this because so many awesome deals can transpire over cocktails.
The history of the Bloody Mary is simple. It's only 100 years old.
In FACT, next year is the 100th anniversary of the creation of the Bloody Mary.
It was back in the 1920s when Fernand Petiot, an American bartender at Harry's New York Bar in Paris, mixed up equal parts of tomato juice and vodka for a customer who was hungover from a long evening of drinking. He had no idea that his concoction would become world-famous when he agreed with the guy at the bar who suggested he call the drink a Bloody Mary.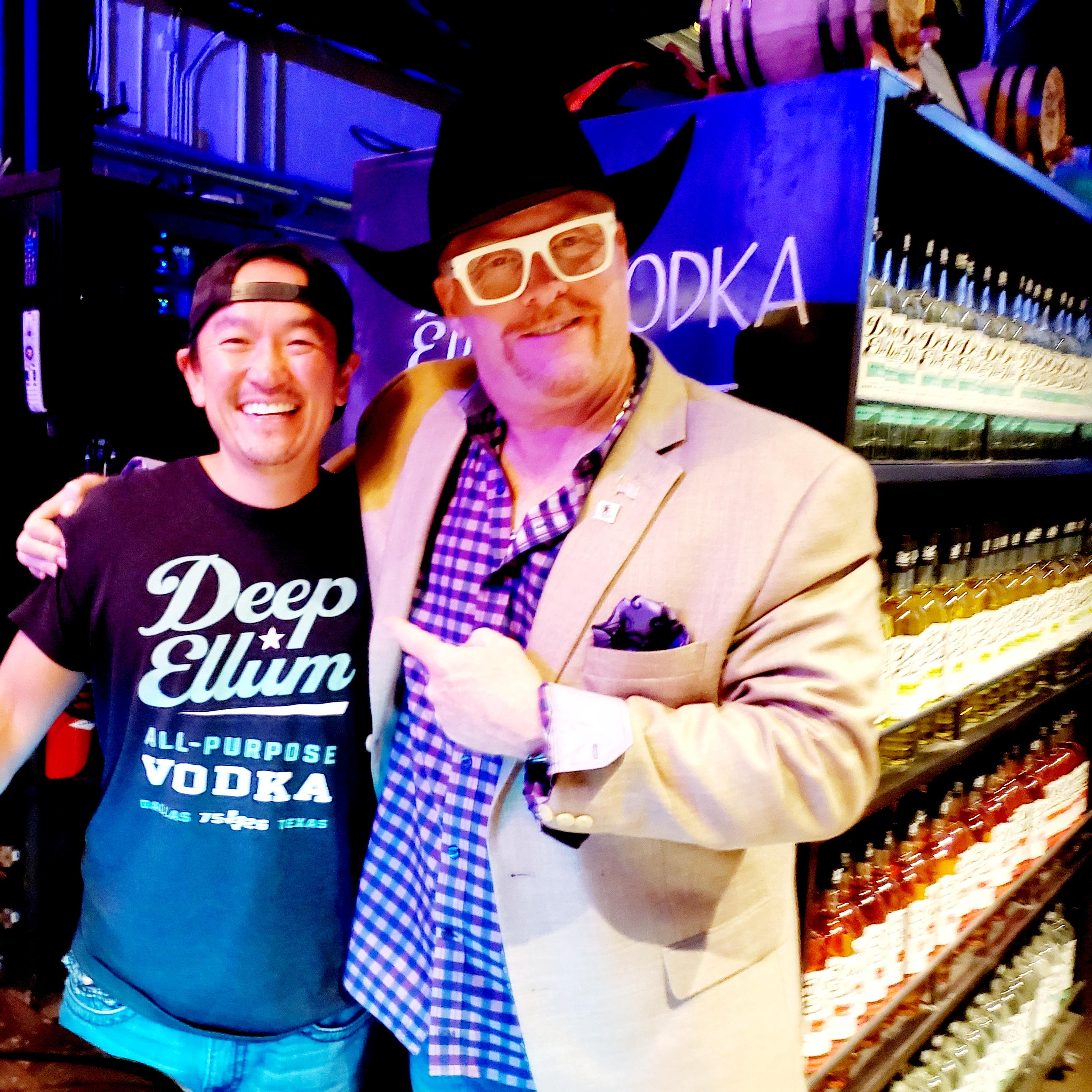 Oh yes, the situations that can transpire over a great cocktail. Big business deals, contract negotiations, job interviews, heck even war invasions and planning have all been discussed and decided over cocktails.
We won't even discuss what happens on the golf course, lol!
So the question is, "What makes a GREAT or a memorable Bloody Mary?"
Everyone might have a different answer to this question. Some will say it's vodka, bloody mary mix, the spices you choose, or how it's prepared.
It seems in our current times everyone is trying to create these monster Bloody Mary's with all kinds of food and fresh ingredients to create a Texas-size Bloody Mary that nobody can forget.
They will infuse different flavors with the vodka. Use various proteins: ham, beef, and chicken. They have vegetables, cheese, and various types of house prepared bacon and we won't even discuss the various pickles, fresh peppers, hot sauces they're using.
They even have Bloody Mary bars where you can create your own memorable Bloody Mary. These bars are unbelievably extensive and or loaded with all kinds of mixes, vegetables, proteins, cheeses, and fruits. Some even have infused pickles and other vegetables for you to experiment with creating a NEW creation.
Drink With Trey spent months investigating and trolling the bar and brunch scene.
I interviewed two local Celebrity Mixologists who are professionals at Bloody Mary creations. Mark Irving from Fort Worth, and Aaron Wang from Dallas. I wanted to have more than just my opinion on what constitutes a FANTASTIC bloody.
Professional Mixologist Mark Irving gives his take on fantastic Bloody Marys.
I ask Mark his thoughts on a Bloody Mary:
"Well thank you for asking Trey, this drink never dies, but it does adapt. It comes in National (Bloody Maria), regional (beef bullion cubes) and Clamato juice up in Northeast. Old Bay spice in the mix or on the glass rim in the Mid Atlantic, and even very local versions. In recent years it has literally become an item on the dinner menu, with more than one protein floating or teetering from the edge of its vessel, basically a shaken and chilled meal with booze in it. The Bloody Mary may be taken for granted but I doubt it will ever disappear."
What Bloody Mary is your favorite?:
"Well, Trey I myself go for a more traditional style. I like V8 (several veggies), or a good canned tomato juice will suffice. I use the whole small can of either and that will make a good batch, that will refill the first glass that was downed quickly because it's tasty when done right."
How do you prepare it, Mark?:
"Trey, two oz Vodka, since this will make a little more than one drink. I add a few or two good hard shakes of Celery salt, a dash or two of Tabasco, four or five good dashes of Worcestershire sauce. Then I add the juice of a nice fresh lemon wedge which helps the spices expand to open up and blend easier. Two to three bar spoons of Olive jc (brine) is a bit of an excellent catalyst too. I add all these ingredients into a large shaker, pack with ice and shake the hell out of it for 30 seconds. I then pour that mixture into a tall pint glass that is half-rimmed with salt, garnish with olives and citrus. This drink should be hearty and thick, viscous and super chilled."
Damn Mark I want one now!
Mark laughing with his smile.
What if I would like MORE heat, Mark?:
"If you like additional heat I recommend the new Mexican Habanero Pepper Salts, scorpion salts or ghost pepper salts, just a healthy pinch added to the shaker ingredients gives it a remarkable texture, smoked pepper flavors in the Bloody Mary (I know they are available at Olive Oilery in Sundance Square) and other fine disturbers."
Professional Mixologist Aaron Wang gives his take on fantastic Bloody Marys.
Aaron, Can you please tell me what makes the perfect bloody Mary?:
"Trey, hands down the mix makes the Bloody Mary. You will never be able to taste the vodka in it so the mix is the most important ingredient in a Bloody."
Aaron, What do you use or prefer for the BEST mix?
"I make my own Bloody Mary mix. But the best commercial mix I've ever had is made by Stirrings. But, nothing beats my homemade mix that we use at the Deep Ellum Distillery."
Aaron, how do you prepare it?:
"When I drink bloody Mary's I like mine with some spicy heat! So usually Deep Ellum Vodka, my homemade mix, some horseradish, bacon jerky, blue cheese stuffed olives, and a celery stick."
Aaron, where do you think the most outrageous Bloody is located in Dallas?:
"Anvil pub has crazy Bloody Mary's! It's literally a meal! I recently tried one at Ichigoh Ramen lounge in Deep Ellum and it was incredible! They use their pork belly wash inside the Bloody Mary and it is killer! So most outrageous is definitely Anvil pub and the best tasting is definitely Ichigoh."
Thanks Aaron, now I want a bloody mary and shot of pickle Deep Ellum vodka. Aaron, you want a shot too? Hell Yea I do!
Well, folks that should answer all your Bloody Mary questions for the perfect bloody Mary. Now it's time to discuss who has some of the BEST and most unique Bloody Marys in the DFW area.
Burleson, Texas
Chef Keith Button Hicks is slinging deliciousness with his one of a kind chef-driven bloody Mary that is loaded with southern eats. Two chicken wings, two bacon-wrapped shrimp, house prepared stuffed pretzel, Asparagus, Chunk of Andouille Sausage, Various Peppers, vodka, farm-fresh celery, olives, and house-prepared mix. Giddy Up!
A small meal and drink for only $24.00 ( ? Trey's Chow Down )
Deep Ellum, Dallas, Texas
A 32oz bad boy that is loaded with all kinds of culinary creations. A bacon cheeseburger slider, Onion Ring, fried potato wedges, pickled vegetables, a pickle, and fresh celery with house-made bloody mix. You can add anything to your bloody if you request it. The staff is awesome!
Priced right at only $22.00 ( ? Trey's Chow Down )
3.Chef's Point Modern Bar & Restaurant ?
Colleyville & Watauga Texas
It all starts with your choice of a domestic beer or mimosa while you wait for your double size order of their signature Bloody Mary that includes the famous Better Than Sex Fried Chicken, a Nolan Ryan slider, waffle fries, grilled shrimp, jalapeno pepper, pickle spear, and bacon.
A BIG meal for $35.00 ( ? Credit: Chef's Point Video )
Watch to learn the story of Chef Point and how the Bloody Best came to be!

Posted by Chef Point Bar & Restaurant on Thursday, February 8, 2018
Willow Park, Texas
I traveled out to Drakes Yolk to try "The Colonel Bloody Beast" it's prepared with a mini cheeseburger, deviled egg, cold boiled Shrimp, Smoked Wing, Grilled Bacon, Grilled Jalapeno, Pickled onions, celery, parsley,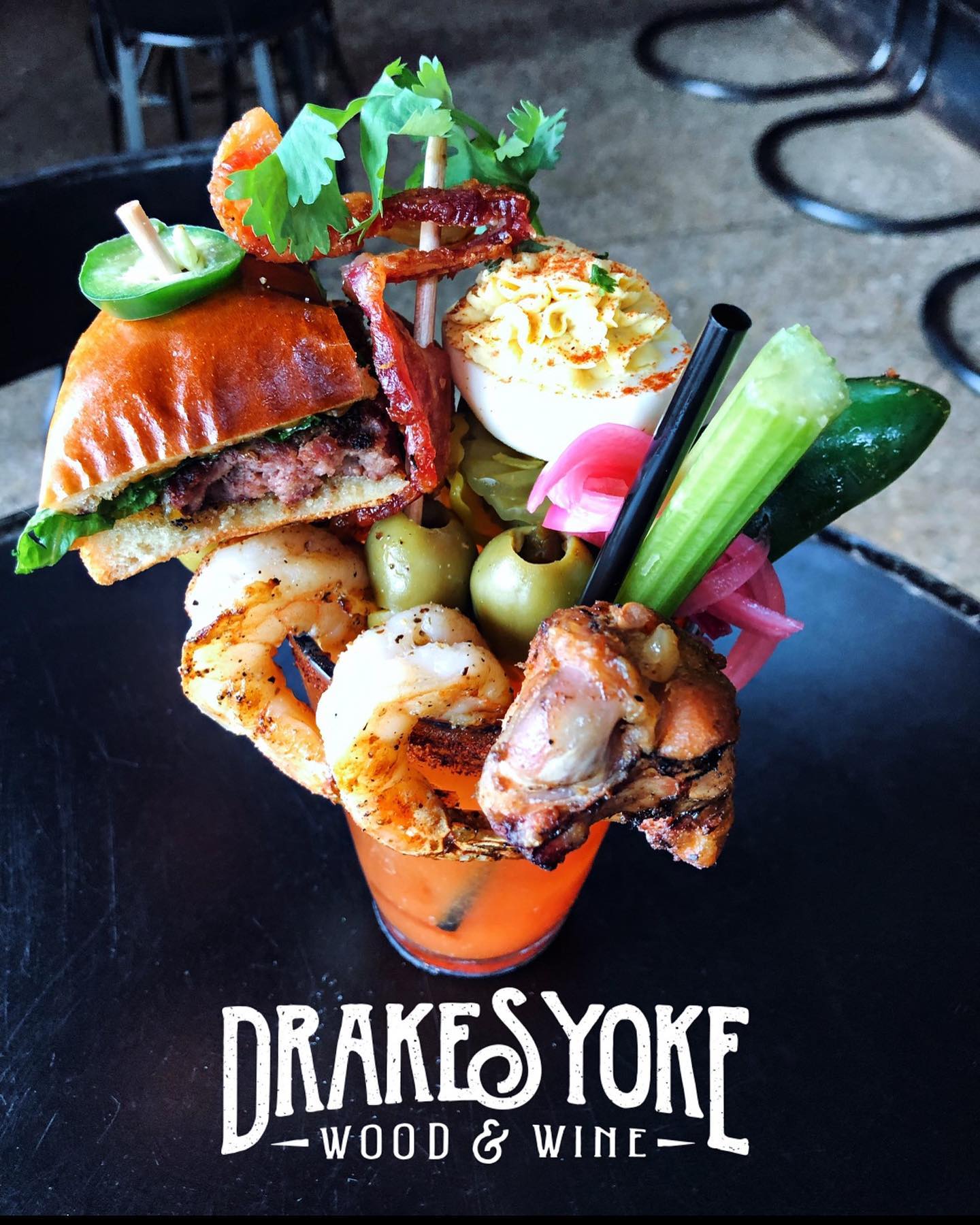 Olives all on top of a delicious Bloody Mary.
The great thing is it's only $15 bucks total.
Deep Ellum, Dallas, Texas
D.E.D. prepares their award-winning bloody mary with their own tasty vodka and a house prepared mix created by Mixologists Aaron Wang fresh daily. Bloody Mary recipe. Tomato sauce, Pineapple juice, Orange juice, Black pepper, White pepper, Garlic powder, Worcestershire sauce, Valentina hot sauce, Water And a few more secret ingredients the Aaron WILL NOT tell us because it's a secret.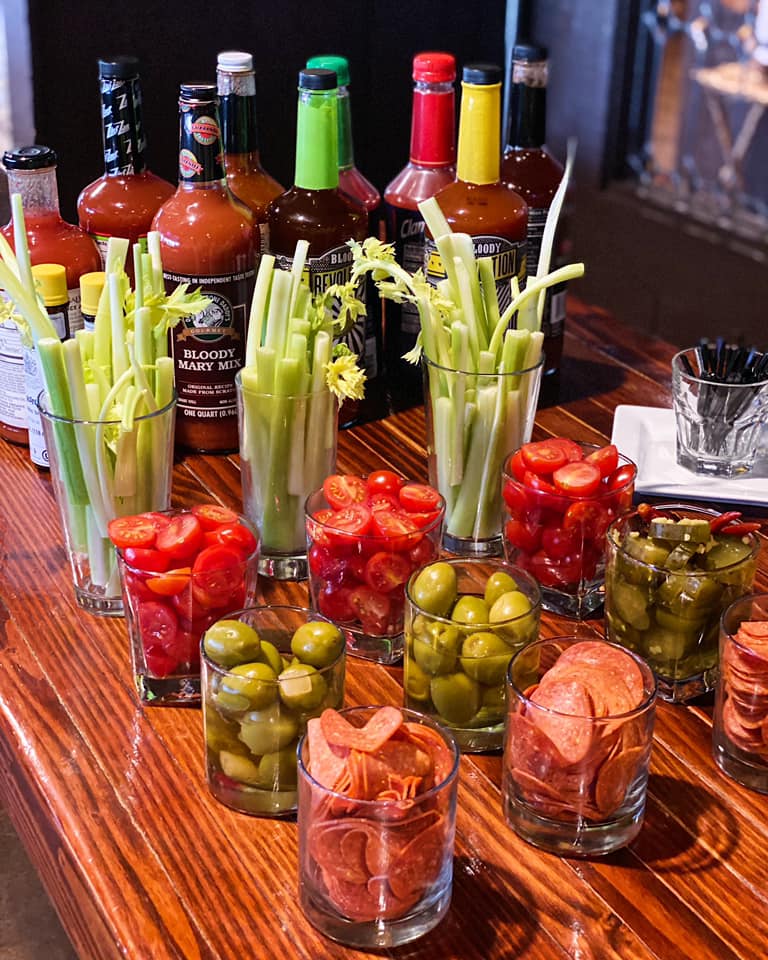 6. Buffalo West STEAKHOUSE & Restaurant
Fort Worth, Texas
The Bloody Mary Bar is ridiculously crazy but very awesome. It consists of ten different kinds of Bloody Mary Mixes, they have a wide variety of additional items you can add to your drink. Jumbo Shrimp, Fresh Cooked Bacon Strips, Spicy Garlic Pickles, Pepperoni, Asparagus, Blue Cheese Olives, Jalapeno Olives, Sweet, and Sour Gherkin Pickles, Assorted Olives, Crumbled Blue Cheese, and Pickled Okra. Each Guest Receives a small Bottle of Tito's Vodka for their Bloody Mary and you can mix & match any of the mixes the way you so desire. Wow!
Dallas, Texas
Chef Mike is slinging deliciousness and great cocktails. Oh do I love Maple Leaf, but I'm in LOVE with the Bloody Mary and the chicken and waffles what a great combo. The bloody mary is prepared with. Clamato juice, Iceberg Canadian Vodka, Worcestershire sauce and Tabasco with celery salt on the rim and a pickle, a slice of bacon, olives, lemon and celery for garnish. Yummy!
Plano, Texas & Las Vegas Nevada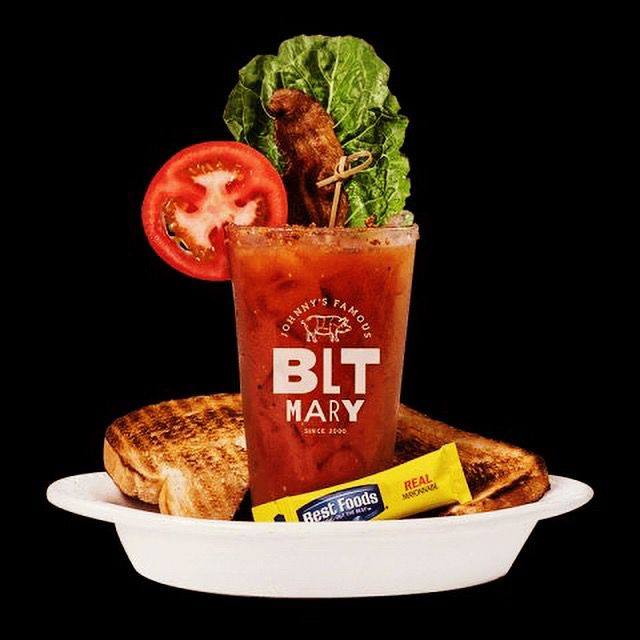 I tried Bloody's at booth of these joints. Johnny's Famous Bloody Mary is prepared with house vodka, house bloody mary mix louisiana hot sauce, fresh horseradish, Worcestershire sauce, smoked bacon & salt rim, romaine lettuce rib, red ripe tomato, hardwood smoked bacon slices, ground pepper and served in a custom made house glass. This thing is awesome. I've been to it in Las Vegas and now Plano.
Oak Cliff, Dallas, Texas
Chef Jonathon is always creating magic at Jonathon's.  I say order a fantastic fresh Bloody Mary and the Danger Dogs, yummy! They prepare their Bloody Mary mix from scratch. They use Fresh Roma tomatoes and the chef's seasoning bloody blend. On the weekends, they offer a fresh Bloody Mary bar which lets everyone garnish as you like and spice it up to their own liking.
Southlake & Frisco, Texas
I've made three trips to Trufire for brunch and each trip has been a pleasure. Great service, vibrant atmosphere, and wonderful staff. The TRUFIRE has a Bloody Mary bar is prepared with in-house Texas vodka infusions with either lemon peel peppercorn, cilantro garlic basil, or fresh jalapeno. Even better, you can create your own mix!
Well that about sums it up for my drinking buddies.
Please follow us on FACEBOOK at Drink With Trey for more on cocktails, bars, clubs, and lots of laughs!
Please view Trey's live shows with The Rim Team, The Deep Ellum Team, and Mark Irving below! 
Trey's Chow Down & Drink With Trey LIVE Talk Show With The Rim Team 
Trey's Chow Down and Drink With Trey LIVE Talk Show With Deep Ellum Distillery Team.
Trey's Chow Down LIVE and Drink With Trey Professional Mixologist Mark Irving