This isn't about barbecue I found on the internet or on television… I spent twelve months traveling to various restaurants, barbecues, festivals, and events. I visited 119 barbecue joints and tasted some 280 different items. Of course, I visited some fantastic dedicated barbecue and food festivals like Smoked Dallas, Smoked Fort Worth, Red Dirt Barbecue & Music Festival, Chef For Farmers, Austin Food and Wine Festival, and many others seeking out my mission to find the VERY BEST barbecue for our followers to enjoy in 2019
#IAMSTILLUP: Join us for today's Party on the Plaza! We're talking all things Texas BBQ this morning!

Posted by News 8 Daybreak on Friday, June 28, 2019
If this is your first time visiting Trey's Chow Down; HELLO! Welcome, and thank you for stopping by! I highly encourage you to watch one of our television broadcasts, social media episodes and give us a follow on social media.
When anyone says the word "barbecue" it sends most folks in what I like to call the full tilt barbecue boogie. Their minds simply start overloading on the thought of tender, succulent, and flavor-packed proteins that have been cooked to perfection over a fire, in a pit, or in a smoker. Well, at least mine does! Almost everyone loves a good barbecue. It's one of the most popular foods in the world. As a passionate restauranteur, food expert, chowhound, and barbecue lover, my mind stays in F.T.B.B all day. I love BBQ and I am passionate about the pitmasters and chefs that create these wonderful dishes for all of us to enjoy.
Let me tell ya, most of the Texas Barbecue has a totally different taste, texture, feel, and flavor profile than the rest of what the world considers to be barbecue. Wikipedia defines Texas Barbecue as, "A traditional style of preparing meat unique to the cuisine of Texas. It is one of the many different varieties of barbecue found around the world. Texas barbecue traditions can be divided into four general styles: East Texas, Central Texas, South Texas, and West Texas." While I do believe this, in my opinion, most Texas barbecue has the basic ideology: It's simply TEXAS.
Brisket, beef ribs, and some of the creative Texas side dishes are big barbecue items in Texas that are generally not found in other states. There are some exceptions to this rule of course. Many folks have come to Texas to learn about our cooking methods, flavor profiles, textures, and what defines Texas barbecue. They will then develop their own personal methods and open Texas Barbecue restaurants in other states. Texas barbecue has become so popular there are folks opening Texas barbecue restaurants overseas in Japan, China, and other countries. It's truly becoming one of the most sought after foods in the world thanks to social media, food bloggers, creatively talented pitmasters, and all the food channels on television nowadays.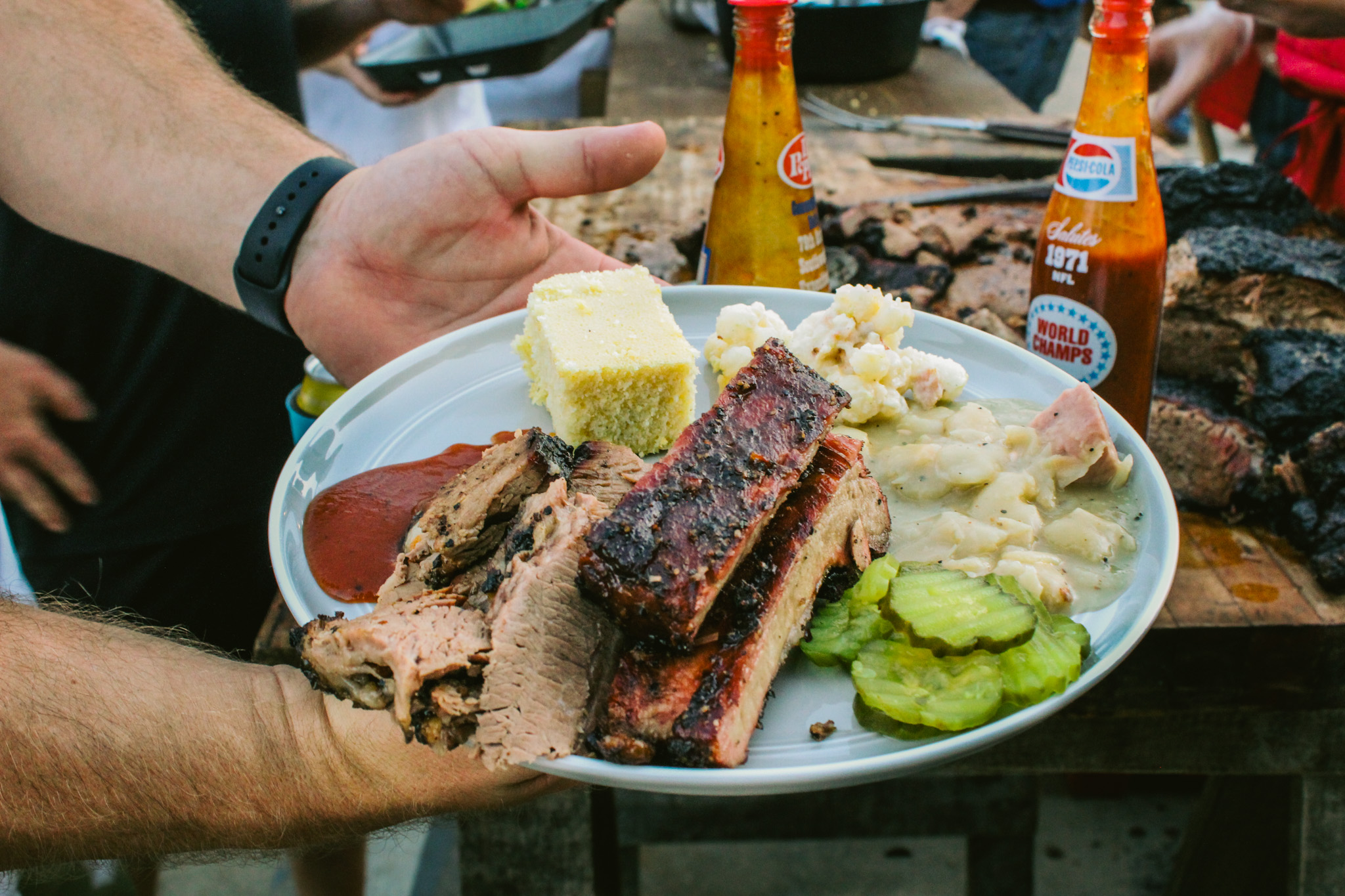 The history of barbecue is pretty simple. The way that Americans know barbecue now is, meat cooked over a pit, or in a smoker, covered in spices and basting sauce. The term "barbecue" originated in the Caribbean Islands. The word comes from the language of a Caribbean Indian tribe called the Taino. Their word for grilling on a raised wooden grate is barbacoa. These tribes would cook the delicious meats, then they would gather together as a group to chow down.
In a very similar manner, that's exactly what we do in the present day. Barbecue brings everyone together like moths to a flame. If you don't believe me, put a big smoker in your driveway and load it up with meats… Just watch that smoker draw folks to your house. Again, like moths to a flame. They will say things like,
"What you cooking?"
"Oh my, that smells delicious!"
"What kind of meat you got in there?"
Just on and on while the folks' mouths start watering.
Talking about a good ol' barbecue never gets old.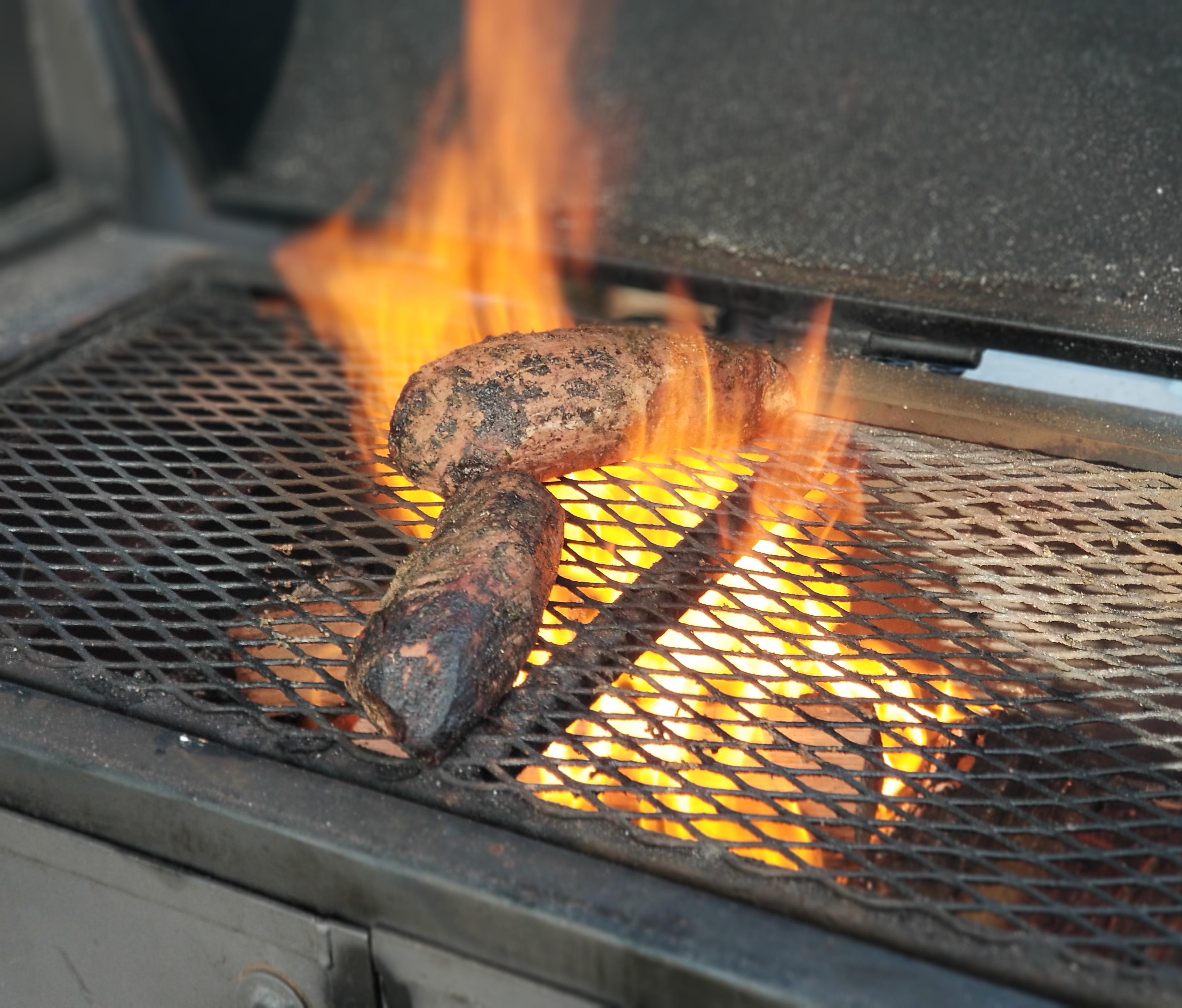 Ever since I was a little boy I've loved food but been IN LOVE with barbecue. Growing up in a restaurant, farming, ranching, and meat company family, food was discussed 24/7/365 days a year. If we weren't talking about food, eating it, selling it, or ranching cattle for beef, then we were sleeping. Being a 7th generation foodster, watching the food business evolve the last five decades of my life has been truly amazing.
Our society has evolved into an amazing fun food culture. Basically, all delicious food creations, and especially barbecue, are now considered rock stars. The pitmasters and chefs that prepare it are celebrities!
It doesn't matter if you're slinging your barbecue creations out of a food truck, shack, roadside tent, festival, or a three million dollar restaurant. Barbecue lovers will come by the hundreds, even thousands if your barbecue is delicious. Some folks prefer those little shacks, roadside food trucks, and little joints because it just seems to have a better atmosphere, more Texas cozy. That home-style feel. I know from my own experiences!
Who doesn't enjoy sitting outside of a barbecue joint on a beautiful day with the smell of barbecue aloft in the air, talking to friends and family while you're chowing down on some succulent and delicious barbecue?
Barbecue has become so popular that folks will stand in line for hours to get their favorite smoked meats and sides. They will even stand in the dark early morning hours if it means getting their favorite barbecue or at least trying some new barbecue they've discovered before anyone else does.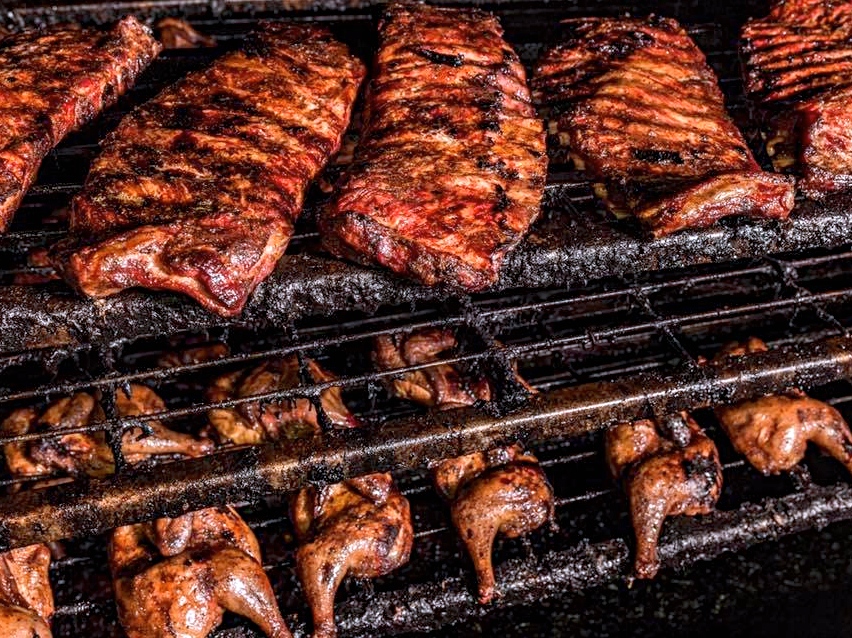 Preparing barbecue today has become serious business for pitmasters and chefs. Most of them are hands-on with their delicious creations but there is a big difference between what I like to call "commercial barbecue" and "craft barbecue". For about two years now, I've been referring to barbecue that is prepared in small batches by hand as craft barbecue. In my opinion, there's a big difference in barbecue where each cut of meat is hand selected and trimmed. After they've prepared the meat, the pitmaster will use their own spices, rubs, or a combination of custom spices and rubs that they've developed over time. They are looking to achieve a certain flavor profile that defines, or embodies, their idea of barbecue. While commercially prepared or chain barbecue isn't a bad thing, it just doesn't have the love, the flavor, or the succulent deliciousness one achieves by preparing everything by hand and overseeing every little detail.
You can ask various pitmasters what the secret is to their delicious craft barbecue, and most of them will simply say, "It's just the way I prepare it". Humble of them to make it sound so simple, but after watching the way pitmasters prepare and the time it takes them to perform every little detail, it's anything but simple. Each pitmaster professional, or amateur, has different types of meats, spices, and cooking methods they like to use to make their barbecue number one and stamp their name on it for all to enjoy.
Being in the beef and ranching business all my life I tend to lean toward various types of great beef to be a flavor enhancer, but some of the pitmasters will tell me, "No, I can make any cut of beef taste good. If you don't believe me hang around and try some"! Pitmasters also like to discuss the various pits and smokers that produce their delicious barbecued meats and sides. Some of the pitmasters nowadays have their own custom pits or smokers made to their own specifications. For the past five decades, pits and smokers have gotten bigger and better every year. New pits and smoking methods always seem to be popping up in the industry, but I think the old school methods seem to win everyone over. Remember, they will all tell you it's a simple cooking process it's just barbecue… HA!
To be honest, I really don't care or think too much about what they're using, as long as it's delicious and taste like I need more! Yes, taste like more!
My granddad used to say, "Man, that tasted like more son. because more is all I wanted"! My granddad was a not only a rancher, businessman, and meat company owner, he loved to barbecue at our family ranch headquarters. He also had his own dry age cooler, which I thought was pretty dam cool. Not many folks have one and it was fantastic. You can kinda see why I'm so crazy about food and barbecue. Constant thoughts of food and drink pump tough my veins like the blood through my heart!
I've located what I believe to be some of the best "Craft Barbecue" and delicious sides you will eat in North Texas. I can promise you will enjoy everything on my list.
Again, I'm extremely passionate about the pitmasters and chefs that create this deliciousness for all of us to enjoy. I'm also THANKFUL to the ABC Television's DAYBREAK TEAM for helping us introduce our list and trusting our opinions on some of the BEST BARBECUE you will ever chow down on!
Please enjoy our investigation of the BEST BARBECUE located in North Texas. Give our social media outlets a like and have fun following our food adventures.
You may click on any highlighted link for more information.
Buckle up barbecue lovers, it's time to ride!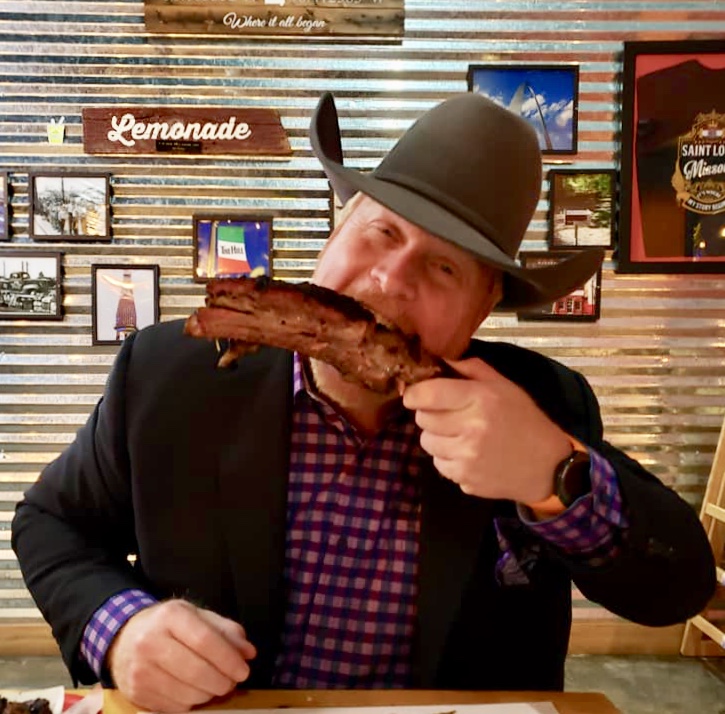 13628 Gamma Road, Farmers Branch, Texas
If you're looking for some incredible award-winning barbecue and sides, then I consider Cattleack to have some of the BEST in TEXAS, and for sure in the USA. I have two favorite items that I absolutely love. The Big Beef Ribs (which look like dinosaur-sized ribs) are packed with flavor and caked with an amazing bark. Oh boy. They also the Akaushi Pastrami Burnt Ends, OMG these little bite-sized things will send your mouth to the flavor rodeo. They are for sure amazing. I went back three times to get more. Even then I couldn't get enough. I wanted to steal the whole pan of these delicious bites like a thief in the night! Be prepared to stand in line at Cattleack. #DallasDeliciousness
301 N Tennessee St, McKinney, Texas
9225 Preston Road, Frisco, Texas
They have very flavorful and delicious brisket served off the chopping block. It has thick great bark. They also have some very creative sides, but my favorite is the Texas Twinkies. Ohhh yeah! Give me about twenty of those and we are going to eat then take a nice nap! Everything they serve at Hutchin's has bold delicious flavors and will make you have dreams of barbecue. You will have to stand in line, so just be prepared! #AwardWinningTwinkies
8750 Performance Ct, Cresson, Texas
If you're looking for some award winning ribs, sprinkled with Pitmaster John's magic, then they have you covered. Succulent flavor-packed ribs that will leave you saying, "OMG I need to take some home with me". They also have my favorite jalapeño cheese and girts and it is lip-smacking mouth watering delicious. Let's not forget the award-winning "Smoked Turkey Sandwich" that was created for the sandwich gods! See you there! #RibsRUS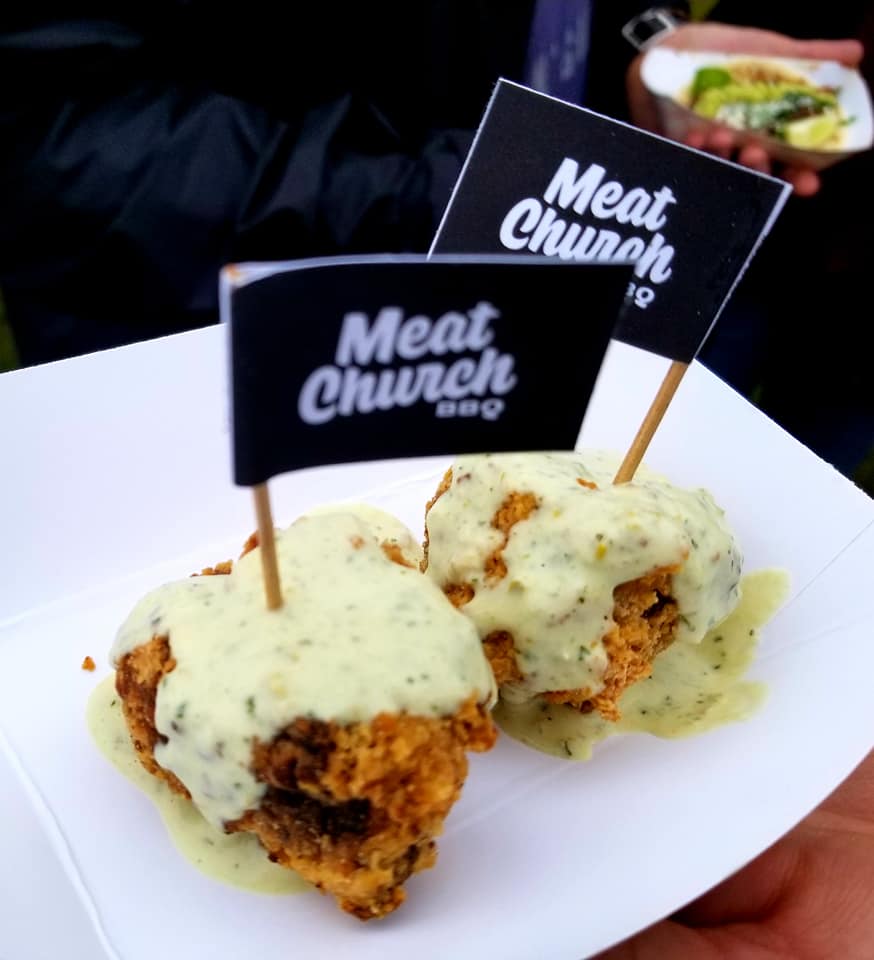 205 S College St, Waxahachie, Texas
When I say they have some of the BEST burnt ends and brisket you've ever tasted, I mean it! They have a little barbecue jewel a secret weapon… It's called a Chicken Fried Burnt End. Yes, a cooked burnt end that's been coated, fried and served with a delicious sauce. My mouth is watering now while writing this. Meat Church doesn't have a retail restaurant, they have a retail store selling all kinds of barbecue-related items including their own private label spices and rubs, and also have a barbecue school. Meat Church attends all kinds of special events, festivals, barbecues, and parties serving up delicious Texas barbecue. Check out their website for more information! #MeatGodsLiveAtMeatChurch
#5. Joe Riscky's Craft Barbecue at Wild Acre Brewing Company
1734 E El Paso St #170, Fort Worth, Texas
Whatever you do, PLEASE don't confuse Joe Riscky's *NEW* craft barbecue with his families chain, Riscky's Barbecue. Joe has taken the craft barbecue game to new heights! After he left the family business, he started his own hands on craft barbecue restaurant. I love Joe's ribs, his brisket, but I'm in LOVE with his pork tenderloins and all the delicious sides like his heavenly Pitmasters Mac-N-Cheese. This is a place everyone needs to visit for some craft barbecue, good drinks, and some hand produced craft beer from Wild Acre Brewing Company which is also a Fort Worth based company. #CraftBBQHeaven
2702 Main St, Dallas, Texas
I can smell Pecan Lodge at least two blocks away with the windows down. It's crazy good. They have delicious brisket and sausage, but I want to discuss two specific dishes I adore. The Hot Mess and the Pit Master Sandwich are just stupid delicious. Let me show you the menu description so you understand why;
THE"HOT MESS" is a Jumbo sea salt-crusted sweet potato, South Texas barbacoa (shredded brisket with southwestern seasoning), chipotle cream, cheese, butter & green onions.
THE "PITMASTER" has Brisket + Pulled pork + Sausage, topped with slaw, bbq sauce & fresh sliced jalapeños.
Make plans to visit the LODGE (but be prepared to wait in line, because it is that good). #PitmasterDeliciousness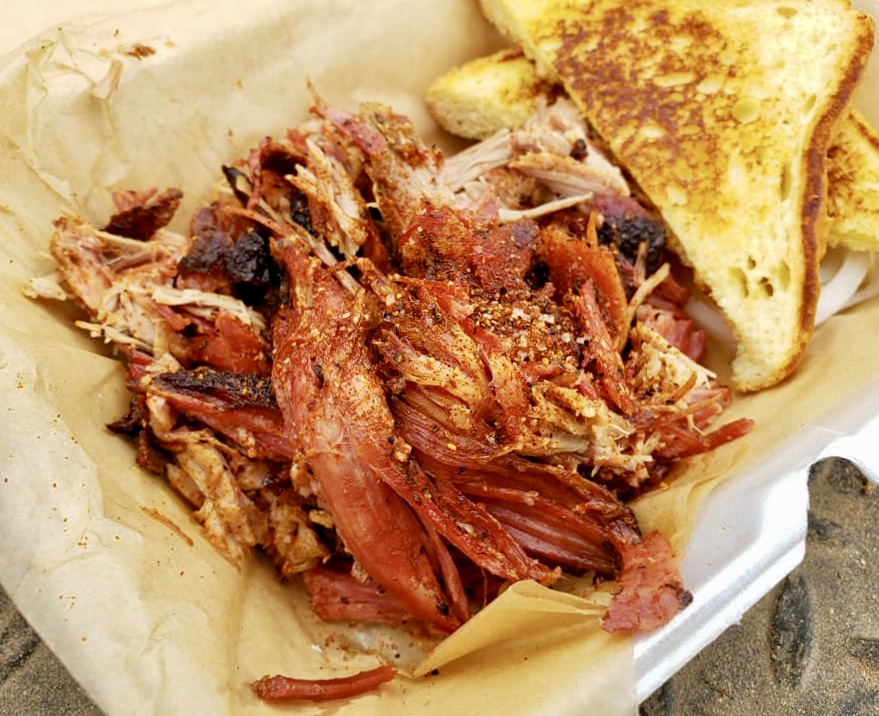 224 W Pecan St, Celina, Texas
Located in the quaint little colorful town of Celina, Texas, just north of DFW, they have a cozy little joint on the square. When I visited the first time, there was a line out the door but it was so worth the wait. I really enjoyed the brisket but I was crazy about their pulled pork. I'm not sure what they do to this pork to achieve that flavor profile, but I had dreams about it. No kidding. Maybe they pray over it, talk to it, bless it, I'm not sure… But the pulled pork is pure heavenly Texas bliss. The ribs where succulent and delicious too! #PulledPorkHeaven
831, FM407, Argyle, Texas
407 just moved into a new beautiful facility a couple of blocks off I35 in Argyle just North of DFW. I call it a social house because everyone seems to become friends before they leave 407. Here they are serving up some lip-smacking succulent brisket and sides, but I'm here to tell you about the 407 award-winning chili and the big phat succulent real brisket burger. Oh man, that 407 chili was some of the best chili we've tasted in this year! We judge a lot of chili contestants, and 407 chili was truly remarkable. It was packed with flavor, had a great texture, and took our taste buds to the FLAVOR RODEO. When you get a chance check out 407 BBQ in Argyle, Texas. #BBQTexasGreatness
201 E Hattie St, Fort Worth, Texas
The Pather City Boys are new to the Texas barbecue game but they're already playing the game at full speed. Somehow these boys fast forwarded right to award-winning barbecue status. It might be because their serving bad azz brisket sides and sausage out of their little trailer on the south side off Fort Worth. I thought the sausage was stupid delicious and the bark on the brisket was stupendous. Such an amazing meaty flavor. You will stand in line, but trust me it is worth the wait. #NewBBQboyzInTheFort
421 W Main St, Grand Prairie, Texas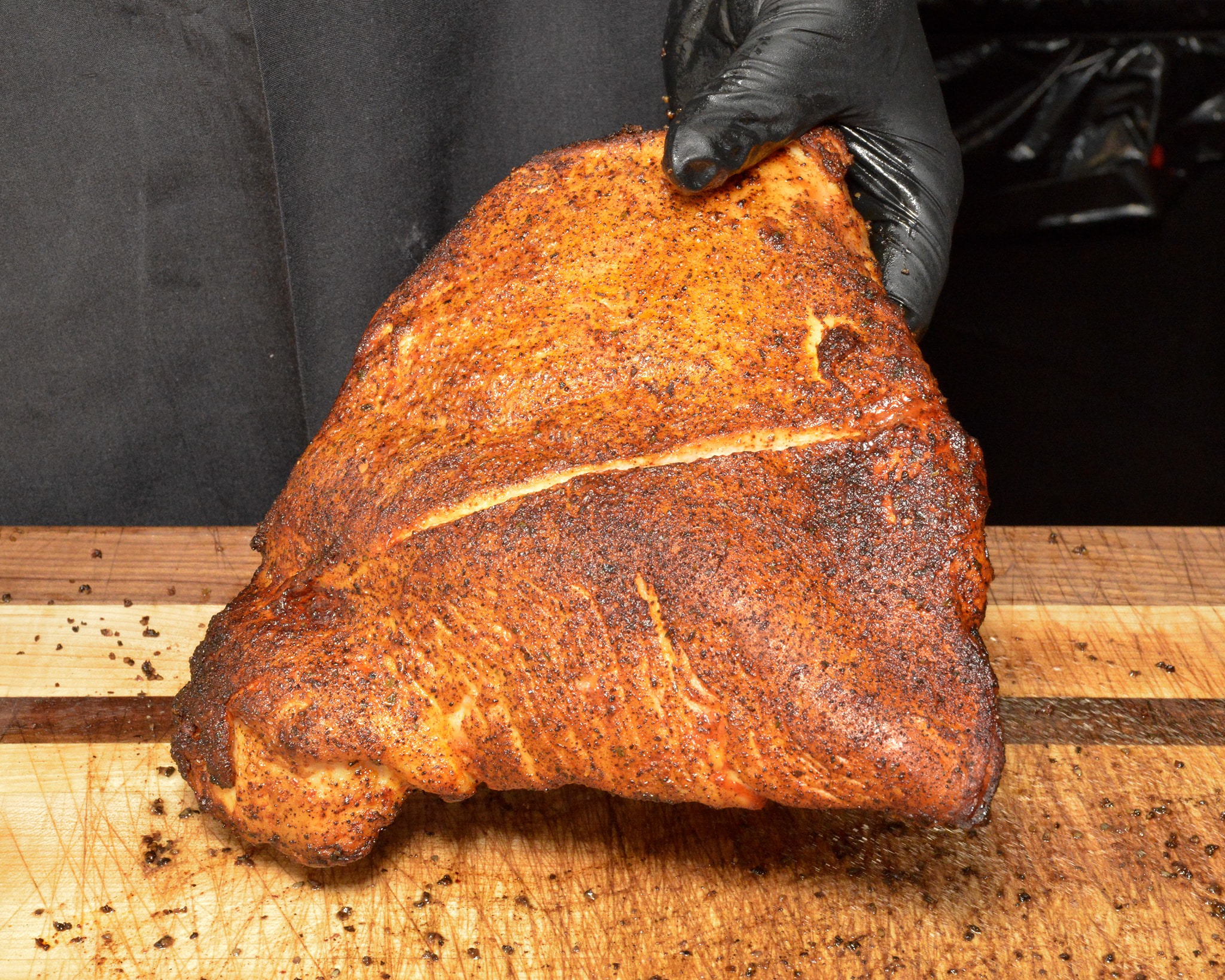 Truly the BEST craft barbecue in Grand Prairie and one of the BEST in Texas. They have a very family friendly cozy type atmosphere. I felt right at home the minute we got in line to order our deliciousness. It's a very small cozy eatery where you can get amazing barbecue, sides, sausage, turkey, beef ribs, tacos, and more. I was so impressed with the Zavala's Team for the first visit, I couldn't wait for a return visit. Check out Zavala's only open Saturdays. Be ready, you will stand in line! #GetYouSome
2234 Irving Blvd, Dallas, Texas
There is just something about opening the door and walking into Slow Bone that makes you feel welcome, and at home, every time. Oh, the Dallas Pork Ribs, the Beef Ribs, and Smoked Pork Chops…. My mouth is watering right now trying to write this article. It's hard to write without slobber dripping on the keyboard over those Dallas Pork Ribs. YOU will LOVE Slow Bone and everything they offer, including the awesome customer service. #MouthWateringBBQ
#12. Off The Bone Barbeque, Inc.
5144 Mansfield Hwy, Forest Hill, TX 76119
Awesome peach cobbler, sausage links, and ribs that the meat literally falls off the bone. A very cozy small place with friendly service and a true old school barbecue atmosphere. It's wonderful. They stay pretty busy, so I would call ahead or plan on standing in line, but the wait is worth it! #WorthIt
7709 Camp Bowie West, Fort Worth, Texas
Big Billy at Billy Oak Acres will always greet you with a smile! They have a new big Texas-sized restaurant in west Fort Worth where they are slinging delicious ribs, brisket with flavor-packed bark, and now has award-winning burgers. The desserts are prepared by his ma'am. and you just can't get enough. Check out Billy's and the friendly staff. #FortWorthGreatness
1109 W Magnolia Ave, Fort Worth, Texas
Giiiiiiiddy up and head on over to the cozy Heim Barbecue for some incredibly flavorful burnt ends and brisket! It doesn't matter what you're in the mood to eat; baked tator skins, corn dogs, brisket, sausage, and whatever you can dream up, including an award-winning brisket burger. If you haven't visited Heim then you're missing out! They have a new big TEXAS size barbecue location on the river in Fort Worth with a gigantic outdoor patio. #ChowDreamLand
7126 FM 548, Royse City, Texas
Just minutes from Dallas in Royce City, Sessions is smoking up tender and succulent barbecue. There's not much ol' Chad Sessions won't smoke and make it taste like more! Sessions deliciousness is all you will want after visiting Session just one time. I've had brisket, sausage, pork chops, and oh my, the brisket burritos baby. You will find them at many events slinging award-winning BBQ with a smile. Get to Sessions for some greatness! #SessionsGreatness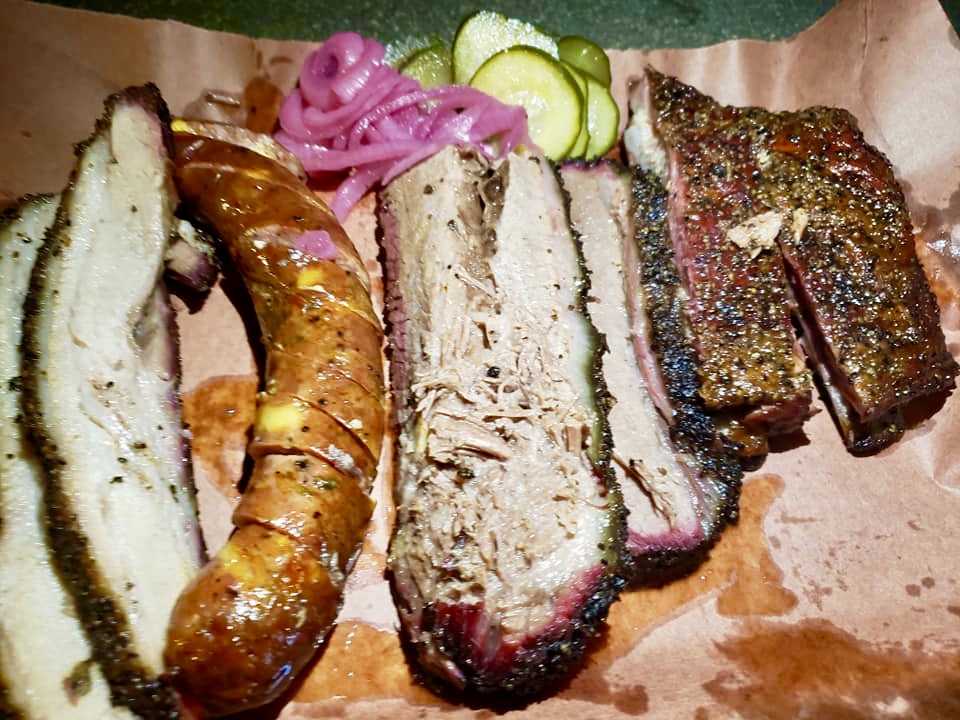 2000 W Berry St, Fort Worth, TX
Pop-Up Barbecue Specialist
Dayne's is the newest barbecue boys on the block. It's very rare for me to add someone on my BEST OF LIST that is so new. But you can't hide juicy deliciousness when it's right in front of you! I waited for 45 minutes to try these boys' barbecue the first time and it was well worth it. The brisket had a fantastic thick flavorful bark and it was so damn juicy. The meat juice was running down my chin. Plenty of offerings and also had some great sausage, which I fell in love with. They make their pickles and pickled onions fresh for everyone too. Dayne's a Texas BBQ Stop you don't want to miss! #NewBoysOnBlock
#17. White Beards BBQ Restaurant & Catering
100 Live Oak St, Azle, Texas
When I say roadside, I really mean roadside. White Beards is so close to the road you feel like you're eating barbecue at a race track. I fell in LOVE with this place the minute I walked in. I was hoping the BBQ would be worth the drive to Azle, Texas. It was absolutely worth the drive and then some. The atmosphere is barbecue roadside cozy, and the service is so friendly. They offer some a fantastic lean brisket that was sliced and loaded with flavor. I fell for the ribs because those were the bomb dot com. Just loaded with great delicious pork flavor. Check out White Beards and chow down. #TheBombDotCom
Omni Hotel Lobby Dallas
555 S Lamar St, Dallas, Texas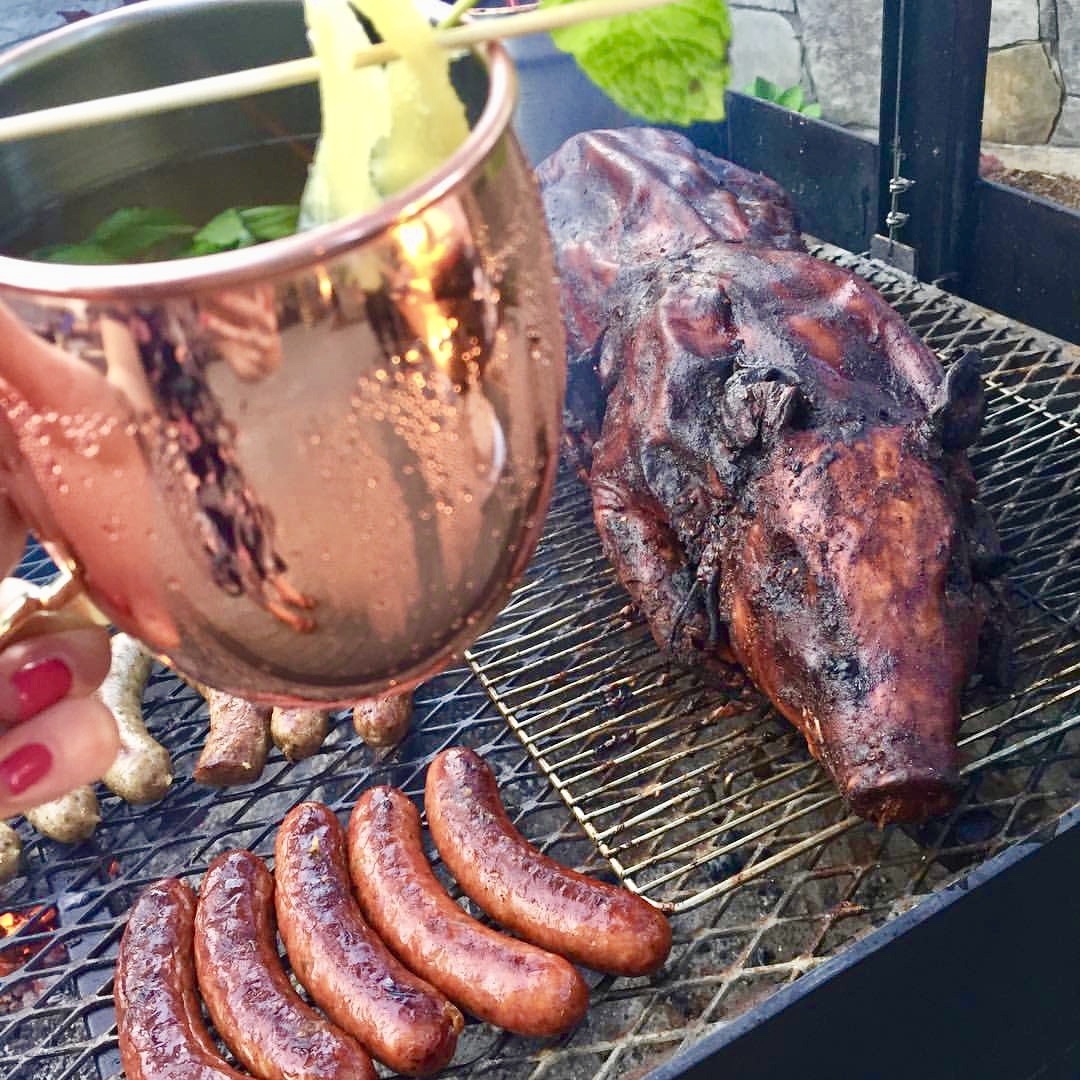 I know what you're thinking… A hotel restaurant? What? Omni has seven different restaurants on Lamar anchored by Texas Spice. They only use fresh meat, vegetables, and farm fresh garden products and spices. They have a Texas size variety of fantastic barbecue dishes, pork, and sausage. They have a big smoker out back that you can smell from blocks away. If you like gardens, you're in luck. They have one of those right in the middle of downtown Dallas where they pick fresh vegetables. The pulled pork I had was juicy and flavorful. I also had a brisket grilled cheese that was out of this world. Check out Texas Spice and enjoy some of their signature cocktails too. #OmniGreatness
#19. Ferris Wheelers Backyard and BBQ
1950 Market Center Blvd., Dallas, Texas
Do you like barbecue, fried okra, hot links, and Ferris wheels? Well, do I have a spot for you in Dallas where you can get some amazing barbecue lip sucking fried okra, snappy hot links, and other amazing sides. You can also ride a Farris wheel if you choose! I love the fun and vibrant atmosphere in this place. Head over, chow down, and be sure to ask them to turn the Farris wheel up on high for you! #BarbecueAndFerrisWheels
506 E. Main Street, Arlington, Texas
From a pop-up king with a traveling food trailer and mobile smoker to a beautiful new brick and mortar location. Brandon Hurtado is rocking the barbecue world with his house prepared sausages, juicy pork, flavorful brisket, and barbacoa tacos with house-made tortillas. Just take
your pick boys and girls, they have it all. It is definitely worth driving to downtown Arlington to chow down. #HurtadoSlingingDeliciousness
#21. Derek Allan's Texas Barbecue
1116 8th Ave, Fort Worth, Texas
Set in an old 7 & 11 building on 8th Ave, Derek Allan's is *NEW* to Fort Worth but NOT new to the Texas barbecue scene. We had the windows down and I smelled the BBQ smoke from a block away. Man, that SMELL!!! What a cozy little BBQ joint with fantastic service. The sausage, which is prepared in-house, was incredibly flavorful. Some of the best sausage I've eaten in a while. The smoked turkey was succulent and packed with flavor. I really enjoyed the flavor profile of the BBQ sauce which carries the DEREK ALLAN name. It really popped in my mouth as it rolled across my tongue. The brisket bark is thick, dark, and taste like "I'll be back soon". Check out Derek Allan's and chow down on some great Texas Barbecue. #TasteLikeIllBeBackSoon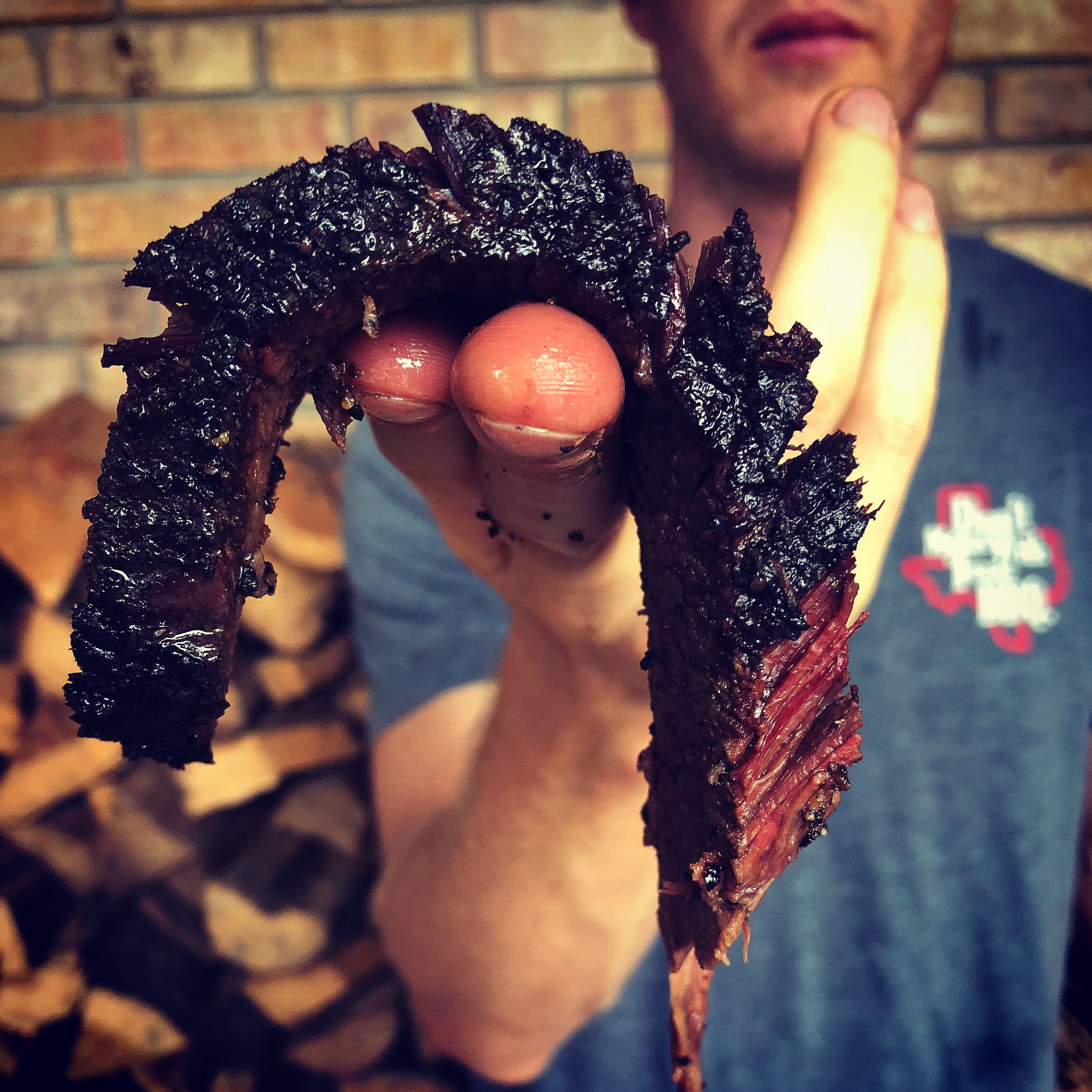 3801 E Belknap St, Fort Worth
Sammie's has been in fort worth for over 70 years and hasn't been radar for a while. The old owner closed it down and a new owner has reopened it with major fanfare. He's a skilled pitmaster trying to make his mark on the Texas barbecue scene. We tried the tender brisket, which was flavorful and lean. I really enjoyed the flavor profile with a hint of smoke to it. My favorite was the tender fall-off-the-bone ribs and the succulent smoked turkey. That turkey tasted like perfection. Really juicy. The juice was literally dripping down my chin. That's hard to find in smoked turkey! Take a trip to the NEW Sammie's and have fun chowing down. Get some of that turkey and try the BBQ sauce with it too. #SmokedTurkeyPerfection
400 W Davis St, Dallas, Texas
Lockhart has multiple locations but I typically visit the Dallas location. I've enjoyed Lockhart Smokehouse for a long time, but this year is the best year ever for me. I tried so many of the options they offer and they have all been packed with flavor. My favorite meat by far is the brisket. I love unrolling that paper and seeing the brisket grease all over the place. I usually eat with my hands right out of the paper. It always has great bark, perfect texture, and the Texas flavor is on point. I would take a ride to Lockhart and get some brisket. See what happens as you unroll that paper and the brisket falls out. Some advice by a real BBQ chow down king, I would suggest using your hands! #BrisketGreatness
4100 Maple Ave, Dallas, Texas
Man, I like these folks. They're doing it right in big D! They claim to be Kansas City Barbecue, but I call them delicious barbecue in Texas. They have creative sides, craft cocktails, live music, so what else do you need from Team 18th and Vine? Nothing! I love the pulled pork, sausage, and brisket. Let's not forget the brisket queso and the amazing flavor packed in-house prepared barbecue sauce. LORTY LORT. I think the secret ingredient in that sauce is called "ADDICTION", or whatever that is because I could take a sponge bath with that sauce! I've also eaten some of their creative dishes at a few festivals. The vibrant atmosphere, delicious Texas barbecue, craft cocktails, and first class service makes them one of the best spots in North Texas, and probably in my book, all of TEXAS! #Team18thVineDoingItRight
8602 Garland Road, Dallas, Texas
Located close to White Rock Lake in Dallas and has one of the BEST patios in Texas. The first time I visited Smoky Rose I was completely blown away by the amazingly vibrant patio and dining areas. Smoky Rose states, "They offer all the best parts of a smokehouse combined with delicious dishes created in a chef-driven kitchen". To me, everything I've tried at the Rose has been loaded with flavors, creative, and so delicious! I've chowed down on the ribs, brisket queso, the meat board, and oh boy it's all been loaded with deliciousness. They even have a "Bacon Jam burger", an award-winning dish. It has a fantastic flavor profile that is layered with cheese. If I were you, I would make plans to visit Smoky Rose, sit on that amazing patio, and chow down. #WorthTheDamnDrive
Bonus #26 Grant's Bar-B-Que
1700 TX-37, Clarksville, Texas
Just a short two hours east of Dallas, Grant's sits on the roadside, and I really mean the side of the road. It's at 2 highway intersections outside of Clarksville highway 37 and 82. I love being outdoors. So the atmosphere with the birds, cars, and trucks just make it a true roadside diner. I tried the ribs, brisket, cowboy beans, sausages, and cheesy potatoes. Everything was fresh and the aroma from the outdoor smoker just made everything so much more intense and delicious. The brisket was cooked to perfection, the ribs fell off the bone, and the sausage was so good I was eating it with my fingers. My hands smelled like smoked meats and sauce when I got back into my truck. This place is pure awesomeness. Plenty of bold flavors that translate to deliciousness on the side of the road. #RoadSideBBQDreams
I encourage you to visit each of our choices and CHOW DOWN!
Please follow us and watch our PODCAST at Trey's Chow Down LIVE 
Below we have some more delicious Barbecue photos below from our food adventures and investigations.