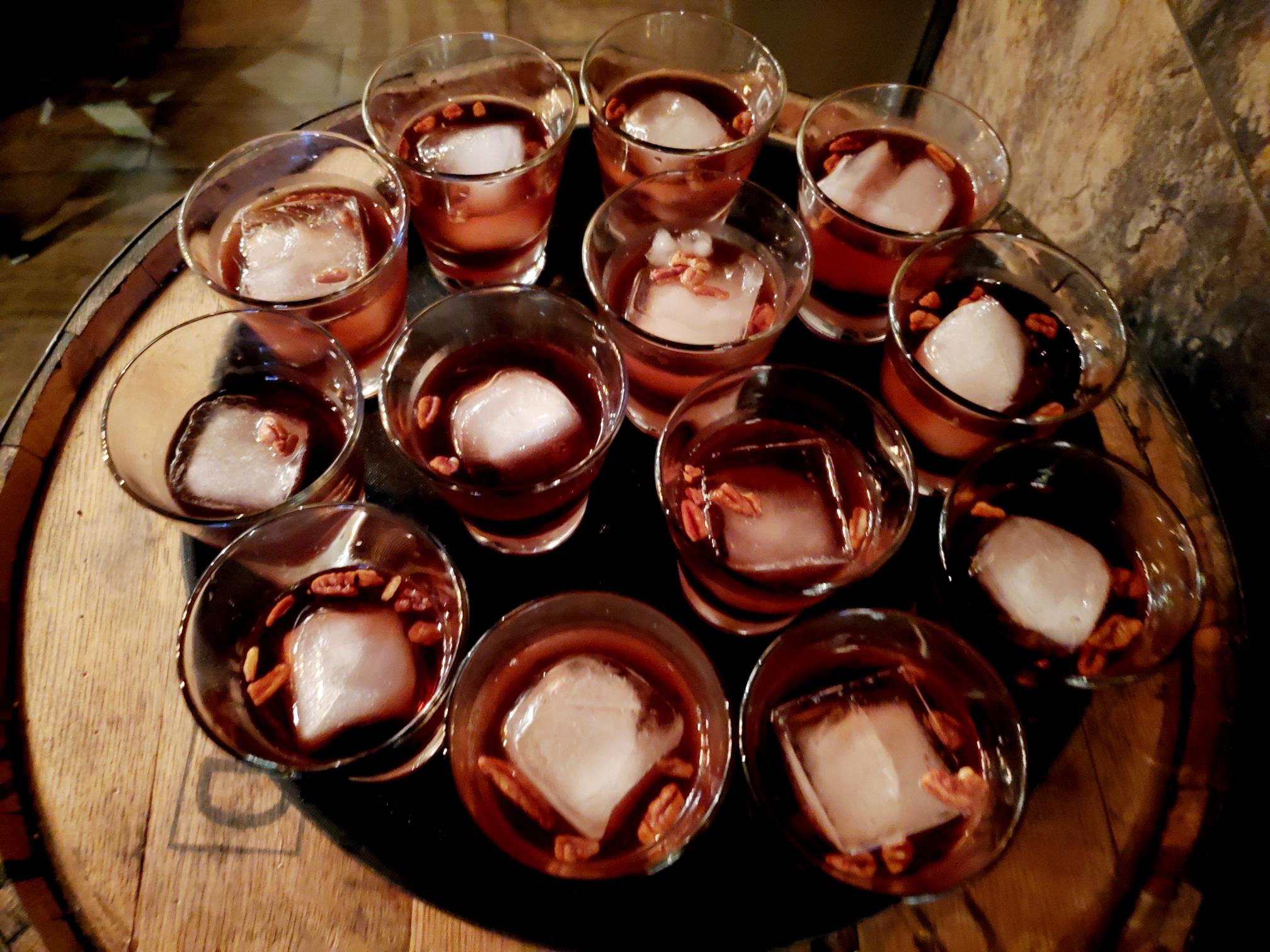 I got invited to a V.I.P. barbecue and whiskey dinner last Thursday night at Barrel and Bones in Fort Worth, just off of West 7th Street.
When I answered the phone, all I heard was two words; Bar-be-que and Whis-key!
You never have to ask me twice when there is beef and whiskey involved. Especially when it's craft Texas whiskeys and cocktails served up with big phat slabs of beef, smoked turkey, smoked wings, fried deviled eggs, and fried poblano corn Fritters. Yea I bet I have your attention now, don't I?
So there I was sitting in Barrel and Bones in Fort Worth salivating over smoked meats, tasty whiskey, and fried deliciousness.
The aromas coming from the kitchen were almost too much for this cowboy to handle. I was ready to pounce on some deliciousness and start slinging back some whiskey.
The barbecue and kitchen team at Barrel and Bones has done a great job at creating some amazing flavor profiles for all to enjoy.