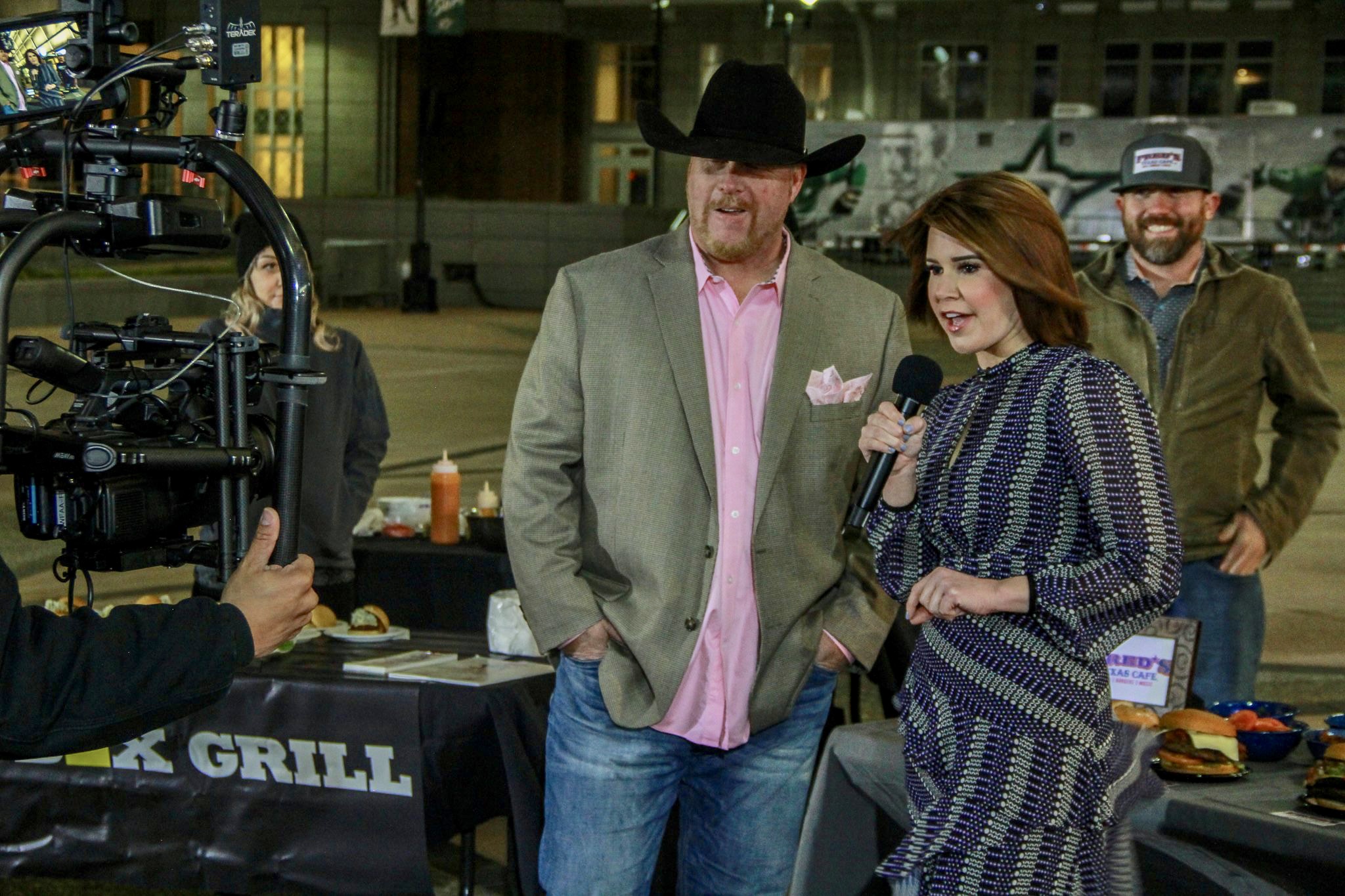 I'm proud to write about the very BEST PLACES and DISHES I've eaten in the last twelve months and I've enjoyed my research time. I am passionate about what we do at Trey's Chow Down and bringing the very best to you!  The named restaurants and chefs I have listed continually change the culinary landscape in DFW area. 
Food is an event itself and the chefs who prepare it are now celebrities themselves. It doesn't matter what kind of food you're talking about, whether it be a $1 dollar taco or a $250 steak dinner, it's all taken the center stage in the last decade.
Any and all food can be prepared with a creative and colorful flair that's packed with delicious flavors. Chefs have no boundaries in what they can create and deliver to anyone's table. It can be at a food festival, a food truck, a taco shack, standing by a smoker in the middle of now where, in a restaurant with a white table cloth, or a food hall, it just doesn't matter!
Great food creates bonds from friendships to business partnerships. We are being brought together over great meals more than ever. It is true, nothing brings us closer than a good meal. We have more fun, relax, and socialize when you have some food and drinks. It's just a proven fact!
If you look back over the course of history, there are many photos of folks enjoying meals with big parties. Have you heard of the little thing called the Last Supper? I'm sure you've seen that photo. Also, kings and queens had big tables with extravagant parties for dinners. In the late 1800s to the early 1970s families would all sit down and eat dinner, breakfast and sometimes lunch.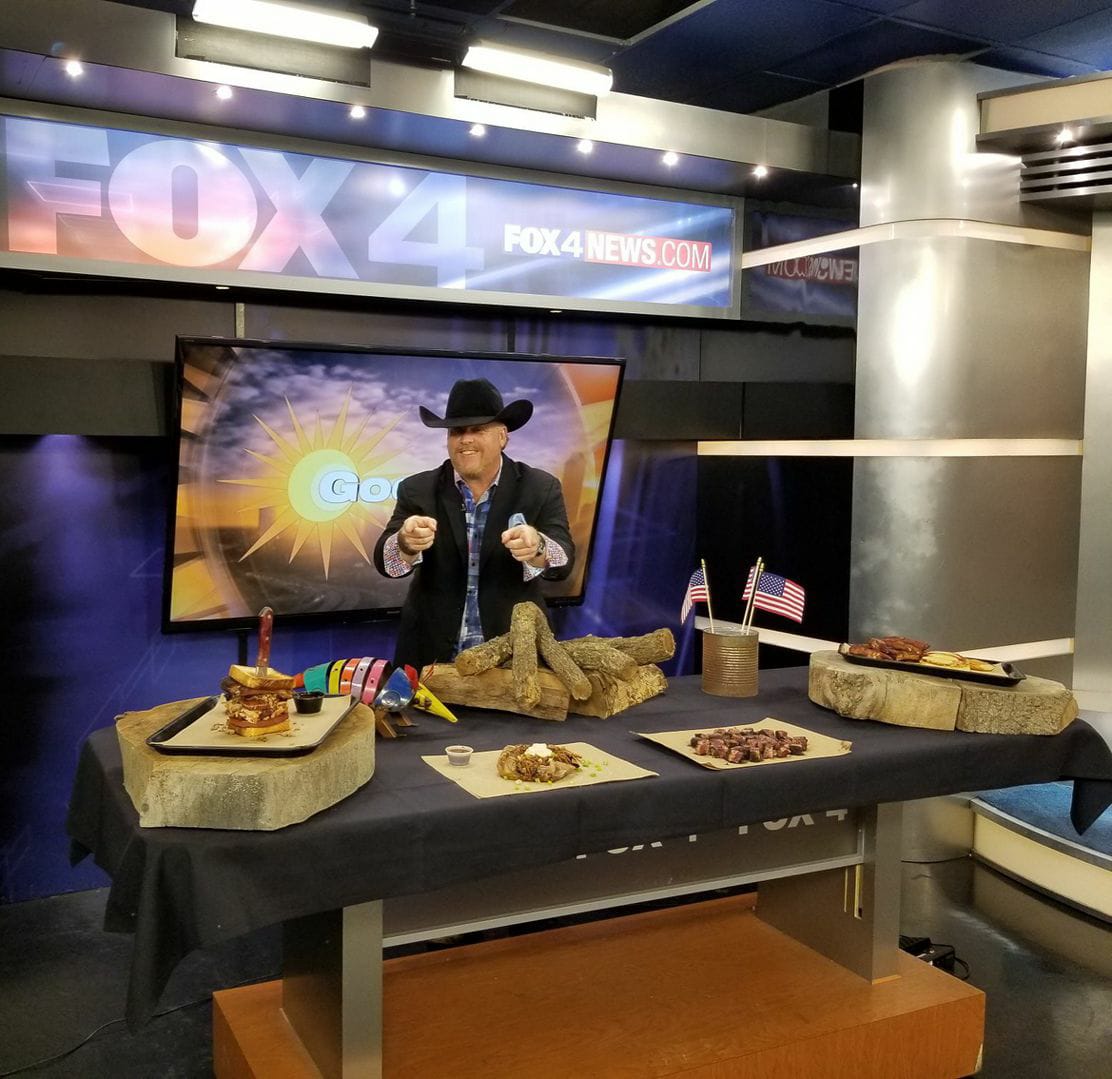 Why would they do this? It was a way to form a place for communication. An event where you could discuss your day, work, family, and any issues one might have. Somehow for three or four decades we lost that. Food became a necessity. We just ate in most cases to stay alive and keep moving so we could make more of the oh mighty dollar. I guess one might say for a lack of a better term it was GREED that halted the family and friendly food gatherings. We just didn't have time.
Not any more! It's back in our life's and society has said, "Bring it on, let's eat! We LOVE a great dining experience with family and friends it's all about the food and drink NOW!"
There's been a progression in competition in the food and chef wars, and I'm in happy about it. I'm in love with food and always have been. I love all that food offers us from and friendships and bonds it creates. I'm passionate about the chefs that create it and the restaurants that house it. This is why I wanted to give my fellow foodies my award-winning restaurant picks for 2019.
I spent all of 2018 chowing down, visiting with chefs, and locating some of the best food creations you will ever eat. I've eaten at some amazing places and I've listed them all.
These are my top places to CHOW DOWN for great experiences with some incredibly creative and delicious foods. From trailers to restaurants, nothing is off limits when it comes to eating deliciousness. Let's sit back,  relax, and enjoy some incredible eats and eateries.
I've hosted a few of these restaurants and dishes on Fox Television Fox 4 GOOD DAY and ABC Channel 8 DAYBREAK. Please click on the restaurant or chefs name for more information or videos. 
Dallas / Plano, Texas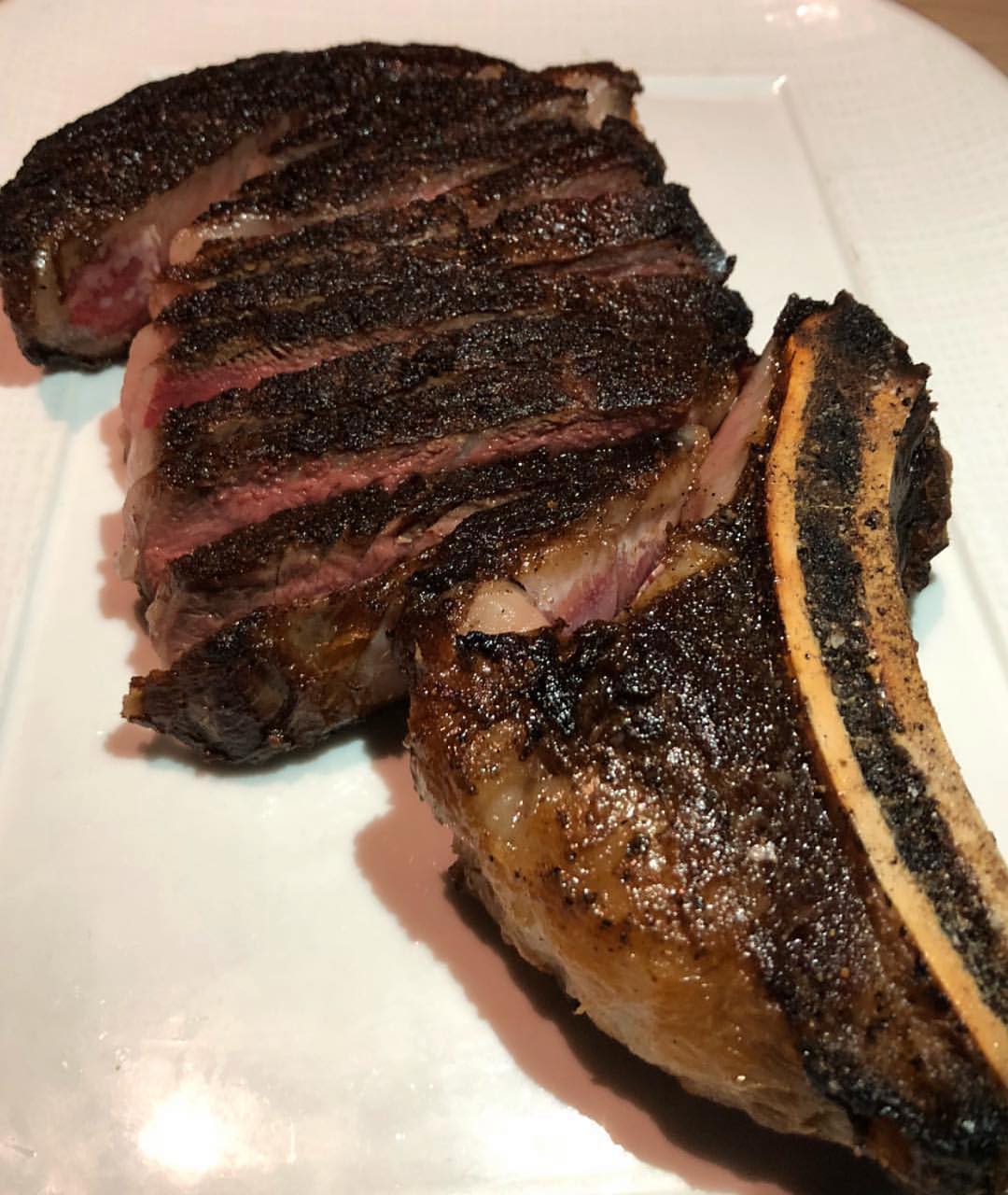 Knife is much more than a steakhouse because John Tesar is incredibly passionate about his customer's experiences. It's a place where you can dine, drink, and socialize. Its a guarantee you'll be having a fantastic time with friends and family here. It's not stuffy but it is a classy place with a wonderfully comfortable atmosphere. Knife has some of the best flavor profiles in Texas. The steaks are award winning 44 Farms cuts of beef. You can get amazing dry aged beef from Chef John's cooler. The choices are endless! John desserts, simply put, are just ridiculously delicious. I'm also in love with his Blue Cheese Wedge salad.  The lettuce was chilled to the perfect temperature and the dressing was so good I wanted to drink it. Knife is an all-time favorite for me and I've chowed down all over the world. They offer brunch at the new Plano location too. #FlavorRodeo
Fort Worth, Texas
Clay Pigeon could possibly be one of those places where you could eat and drink every night. Chef Marcus is passionate about his restaurants and everything that is created in his kitchens. They change the menu four to six times a year and they only use farm fresh vegetables and ingredients sourced locally where available. I've loved everything at Clay Pigeon. At most occasions, I have even licked my plate clean. They change the menu so much I'm not going to list any particular dish. I'll just let you know, everything I've had has been riddled with flavor and is so delicious you can't stop eating until it's gone. #FlavorCentral
Sundance Square in Fort Worth, Texas
Grace has been on my radar and in my food directory since the first time I dined there. Chef Blaine changes his menu seasonally and always has some of the most creative dishes in Texas. His creativity has no bounds and his flavor profiles are always on point. Since the menu changes regularly I'm not going to give you any one dish, I just want you to dine at Grace and try anything. I do love Blaine's Steaks and unique creations like his one-of-kind escargot dish. The snails for this dish are only fed fresh basil. They also have a seven-course tasting dinner option that is truly amazing!  If you're looking for an incredible dining experience prepared by one of the most creative chefs in Texas then head over to Grace and try the Seven Course Tasting Dinner. #WorthIt
Dallas, Texas
Chef Misti Norris
I've eaten Chef Misiti's dishes and they're incredibly colorful, creative, and just beautiful to the eyes. Misiti is so passionate about her cooking, being a chef and most of all taking her creativity to the next level. She's always trying to stay one step ahead of everyone in the culinary world by consistently creating new flavorful creations that amaze food lovers and chefs. Petra and The Beast is a must visit for any food lover in Texas. I can promise you, it's worth the drive and trip from anywhere in Texas to dine with Chef Misiti and enjoy her culinary delights. Check her website for hours of operations and menu details.
Downtown McKinney, Texas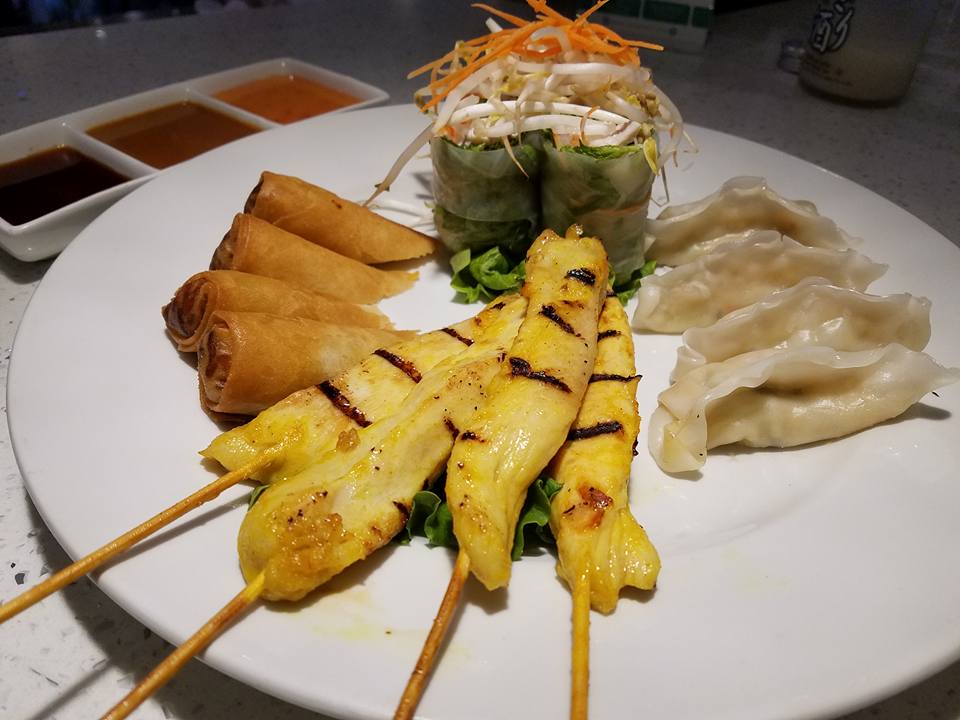 Located in an old historic building in downtown McKinney, Texas, Sugarbacon has some amazing and creative items that are worth the drive from anywhere in the DFW area. I've tried five different items in 2018 and this place has never let me down. I love the pork belly dish. The desserts are stupid delicious too! After research and discussions, we discovered everything is farm fresh and sourced locally when possible from the McKinney-Dallas area. They offer  "Tender Belly Farms " Pork, " Morgan Ranch" Beef, and " Lewellen Farms" greens. Seriously, it is local and farms fresh vegetables and ingredients ONLY. What more do you need? #Worthit
Dallas, Texas
Chef Nikki Phinyawatana
The flavor profiles and creativeness that chef Nikki is slinging from her kitchens is just ridiculous! It's billed as Asian Fushion but all I can say is it's like you own little "Flavor Land" with every single bite you take. Everything I eat is just riddled with goodness that will make your head snap back in disbelief. It will leave you saying, "I just can't get enough". Just last week I tried something as simplistic as "bacon fried rice" and I went back three more times. I couldn't stop eating it! If you haven't tried the MINT then I would suggest you do, and soon! #Delish
Cresson, Texas
Chef/Pit Master John Sanford
This place is a cozy little Texas hang out. The menu is loaded with items that will send your taste buds to the flavor rodeo. I don't care what you eat, whether it be the brisket with thick delicious bark, chili, the gobble gobble sandwich, it's all just packed with deliciousness. Everything is cooked, smoked, or prepared by the creative BBQ team at BBQ on the Brazos. No wonder they made the Texas Monthly Top 50 BBQ joints on Texas! #SmokyGoodnessAlways
Fort Worth, Texas
My man and soul food legend Chef Keith Button Hicks… When I think about soul food of any type, Chef Hicks is always the first to pop in my head. I've known him for over a decade now and everything his kitchen is slinging is purely delicious. I will tell you, Chef Hicks has a "Chicken and Waffle" dish that is truly amazing. Anyone who eats this dish will fall victim to Chef Keith's cooking spell. There are rumors that folks start babbling all kinds of soul food phrases after they eat his chicken and waffles like, "That was the best I've ever had", "Man, that cat can really cook", "That food was groovy baby", "I found my soul food happy place with Chef Hicks"! Buttons' Famous Chicken & Waffles is prepared with special seasoned fried chicken and a homemade Belgium waffle with blueberry infused butter. Served with sweet potato pommel frites and their signature collard greens. Oh man, you need this in your life (and it's only 15 bucks). Get to Buttons and enjoy the comfort soul food. Life is groovy, baby.
Fort Worth, Texas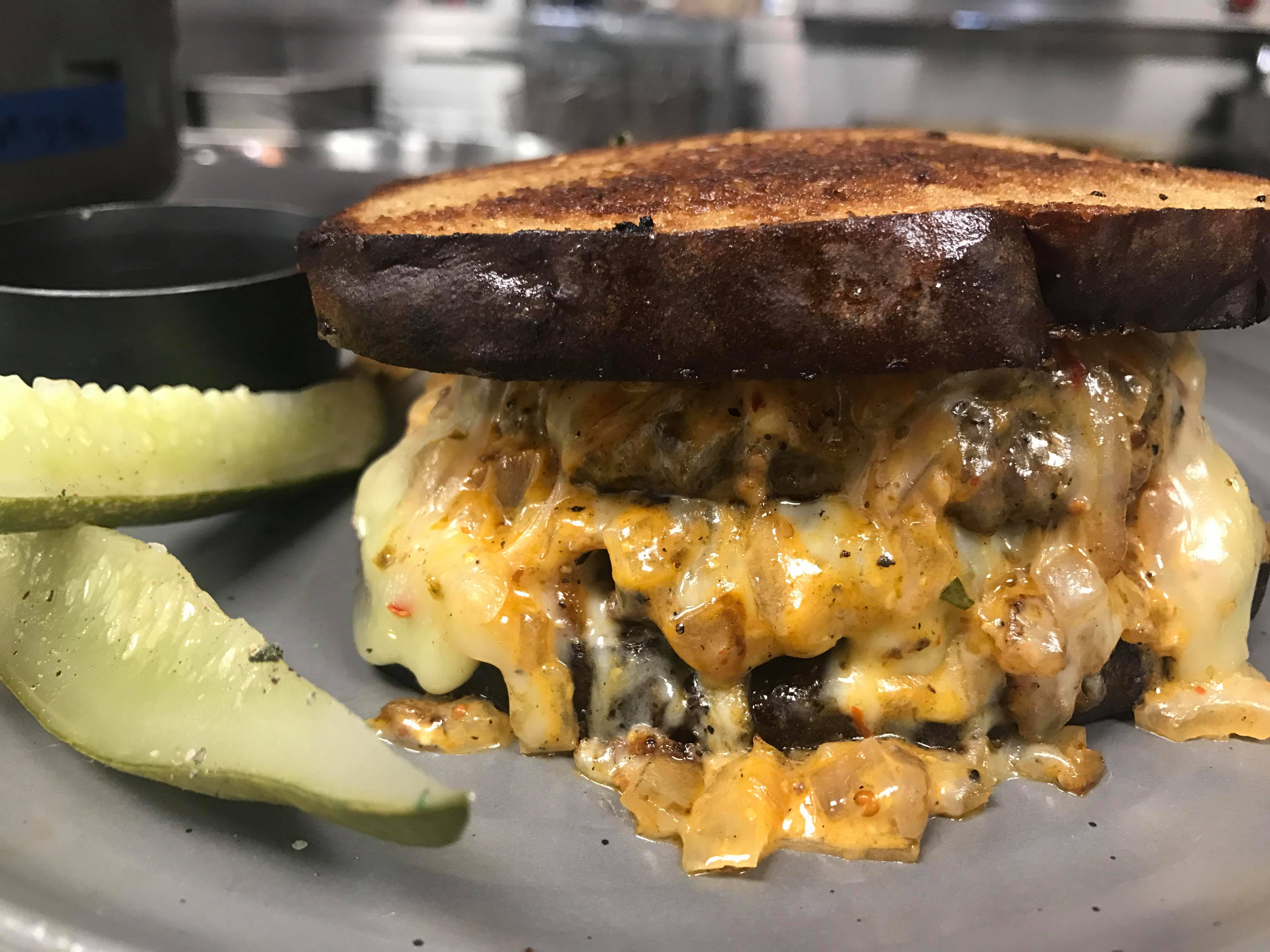 The Wasp, as locals call it, has something for everyone. It's the brainchild of Celebrity Chef Blaine Saniford of GRACE who has created a little world full of magic bites for everyone. The service is incredible, the staff is friendly, and the drinks are strong. I love so many items from this place I'm just going to list a few. The Rebun and Chicken sandwiches, the amazing fresh Chili Dog, the Cheddar Cheese Fried Chicken Biscuit, and of course the pot stickers. Jet head over to Wasp and enjoy some delicious creations from Chef Blaines culinary team! #TasteLikeMore
Lewisville, Texas
Chef Jonathan Pauley
J2 Steakhouse has one of the most amazing atmospheres to me. It was built and created in an 1880 grist mill. They used the old equipment, furnishings, and antique items found in the construction and restoration project inside and outside the restaurant. I can't begin to explain the creativeness and atmosphere J2 has except to say it's wonderful. Chef Pauley has done an amazing job with his menu items. They have dry age cooler, a pasta room, dessert room, and a cold preparation room. It doesn't matter if you're eating one of his delicious pattie melts, a dry aged steak, or house prepared Mac-N-Cheese because everything is stupid delicious, period! Make the drive to J2 in Lewisville. #WorthTheDrive
Victory Park Lane in Dallas, Texas
Billed as a vibrant saloon extraordinaire!  Billy's Tale as stated by the restaurant: "Being that he was confident and enigmatic, Billy Can Can is an artful sensationalist a brooding bon vivant. Host, master of ceremonies, guru and social conductor, he keeps his distance from the action, while slyly orchestrating every happening". The place simply put is freaking awesome! it's everything they claim it to be and more. The staff is lively and the atmosphere is upbeat and wide open. It's a saloon, it's a restaurant, it's a bar with creative cocktails, and a fun palace with creative delicious chow and creative drinks. I've tried several dishes but the best ones "SMOKED FISH DIP" and the "HOT FRIED QUAIL" both are packed with flavor and the presentation is awesome. If you want to have a great time at fun place head over to Billy Can Can because you CAN CAN! #SensationallyDeliciouness
3 locations in Fort Worth, Texas
Chef Terry Chandler
Fred's and Chef Terry Chandler a.k.a. the Original Outlaw Chef has been slinging deliciousness for THREE decades now and is still going strong. Terry's menu items keep things fresh and new. He has some of the best comfort food you will ever eat. If you love live music, Fred's has that covered too. They have a "Chicken Fried Steak – Queso" that is amazing. They have so many dishes I love at Fred's, but the chili, hamburgers, and fried pickles are superb. If you're looking for some comfort food, great music, and cold ass beer then head to Fred's.
Upper West 7th in Fort Worth, Texas
Michael's Cuisine has been around for so long that I consider it to be a Fort Worth staple. Chef M.T. aka Michael Thomson works hard to keep his menu offering different dishes depending on the season, and he gives back to the community in so many ways. This cozy restaurant is located on upper West 7th. It has fireplaces, Texas décor, and an old-school Fort Worth feel. I truly love everything Chef M.T. creates and slings out the kitchen. I especially adore his appetizer "Texas Quail Pops", and for my favorite cut of meat… It would have to be the "Cowboy rib eye" because it is so delicious, tender and juicy. I always want to order an extra to take home with me! When you have time to check out Michael's, tell'em Trey sent you! See video here: Chef M.T. Quail Pops 
The Granite Boardwalk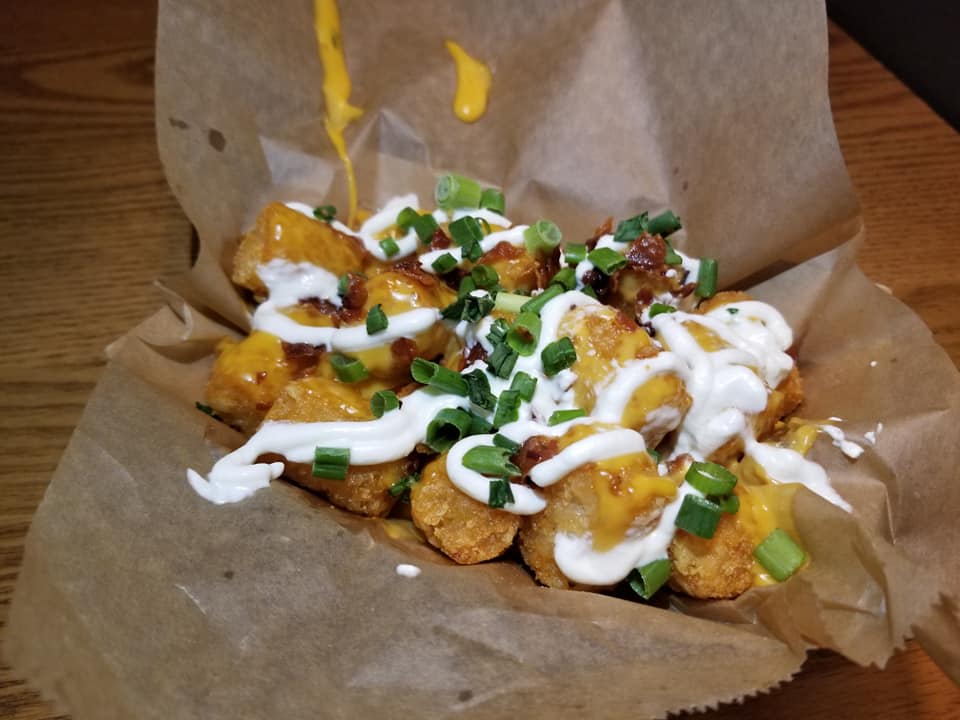 Hwy 121 Plano, Texas
Yep, you read that correctly. A Biscuit Bar! I waited six months for this place to open last year and it was worth the wait. Nestled right off Hwy 121 in Plano, on a little man-made lake and a Board Walk, complete with water fountains and birds chirping. Boy, the atmosphere is perfect. Everything is prepared in-house from fresh ingredients to create big bold flavors of deliciousness. The El Jefe, The Fancy Chicken, and The Monte Cristo, all taste amazing. I'm in love with the fresh "Fully Loaded Tator Tots". Just DAMN Delicious! They say everything tastes better on a biscuit and I completely agree. Check out The Biscuit Bar! #Yummy