Good day folks,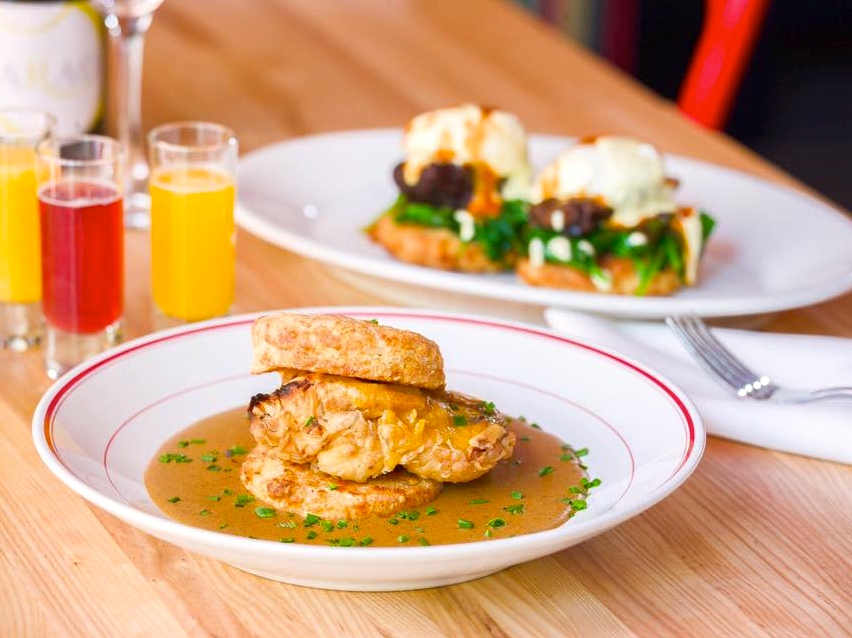 One of my favorite things in this world is eating biscuits. Any type of biscuits, in any dish, in any form! I've been pondering on the idea of writing a story on biscuits because they are so delicious. After TWO whole years of research, I finally decided to let all my fellow foodies know where the best biscuits are located. I waited for TWO years because new eateries kept opening. Here we go everyone hop on the biscuit train!
Dictionary.com defines biscuits as…Any of various hard or crisp dry baked products: such as
(1) British : cracker (2) British : cookie
b : a small quick bread made from dough that has been rolled out and cut or dropped from a spoon. They're just so much more than this.
When I read this, I laughed and thought we need to have a good ol' Texas version of a definition for what biscuit means. So here it is…
Trey's Chow Down defines biscuit as: a delicious lil flour-based treat cooked until golden brown perfection. It is fluffy, flaky, soft and should be covered with gravy or slathered in butter and jelly. It can be used for a sandwich, breakfast, or brunch treat.
I've been looking all over DFW for the best of the best biscuits. I've found some really delicious ones along with spreads to top them with. I hope you enjoy these lil bites of goodness as much as I enjoyed eating them. Head over to any of these places and let me know what you think! Be sure and tell 'em who sent you!